Source: AWE
Less than two months away from AWE2023, ticket applications flock in and many come from new visitors and overseas visitors. Aside from that, AWE2023 will bring together more than a thousand exhibitors as a show long anticipated by industry insiders as well as global consumers.
With booth space almost sold out, let's catch a glimpse into the exhibitors at the 140,000 square show.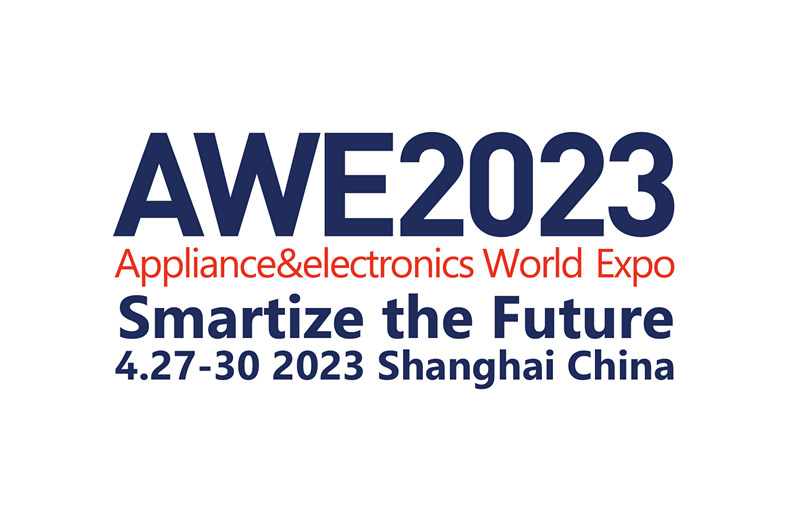 Many big names attach great importance to AWE and expand their booth space. At AWE2023, Haier, TCL, Hisense, BSH Home Appliances, Miele, Panasonic, Samsung, JD.com, Gree, Fotile, Robam and Skyworth have large booths that are more than 1,000 square meters.
Besides, AWE2023 attracts industry leaders including Sony, Sharp, Changhong, Konka, Aucma, Aux, Electrolux, HEGII, Arrow, Vatti, Viomi, Goldenhome, Vanward, Rinnai, Meida and iFLYTEK. It is learned that 130 exhibitors have booth space larger than 100 square meters. Exhibitors step up their efforts to offer global consumers tech-powered smart life solutions.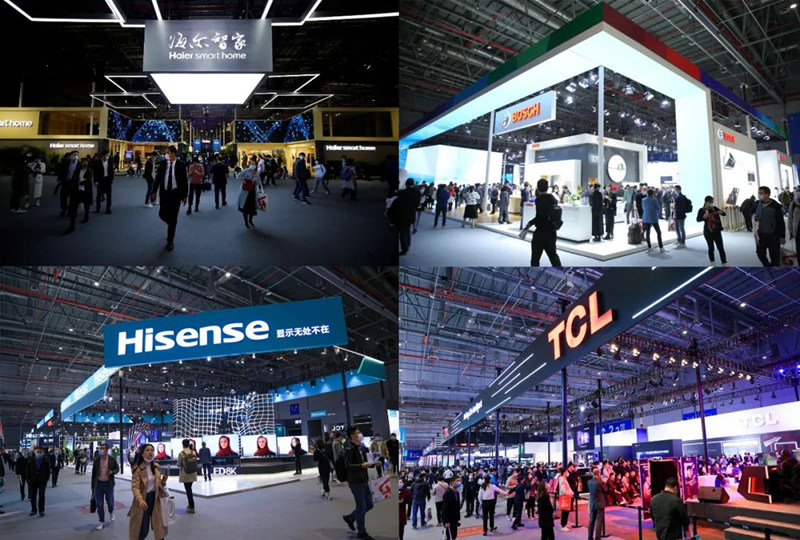 AWE2023 also brings together portable kitchen appliance brands such as Joyoung, Supor, Miboi, ASD, Bear, Tineco, Morphy Richards, Donlim, Miji, Blaupuntk, Daewoo, LOCK&LOCK, Bruno, Upany, Recolte, Nathome, EUPA, GEMSide, URINGO, Cuisinart, Liven, FAGOR, Johnboss, olayks, EdenPURE and Thimax. More SMEs of healthcare appliances and air & water quality enhancement appliances will be present this year due to an increased awareness of home health during the pandemic.
As a mainstay of AWE, consumer electronics area will expand to three halls. Samsung, Sony and Sharp will come back with their cutting-edge display technologies and 8K ultra HD TVs.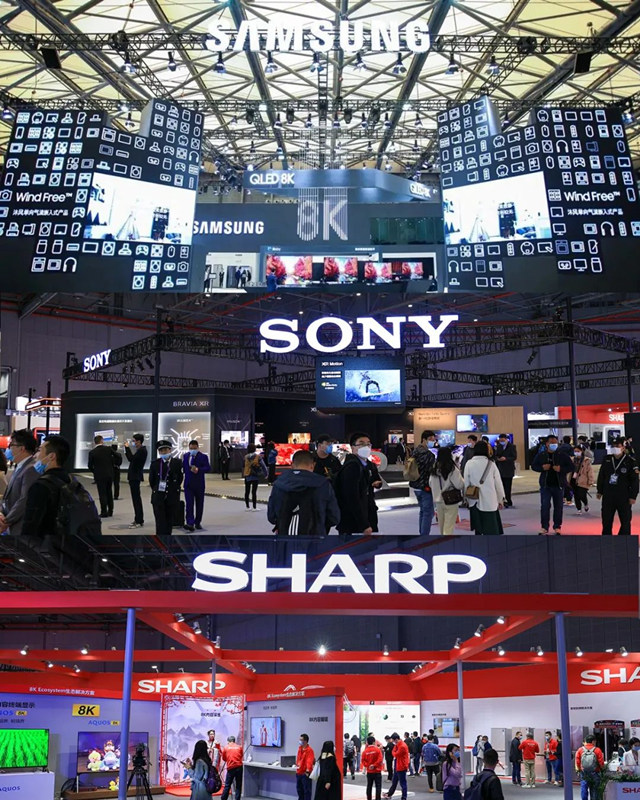 Hisense, TCL, Skyworth, Konka, Changhong, Panasonic, Coocaa, METZ, SHOKZ, Meetpai, Tencent Jiguang TV, Dynabook, Imou, Xiaoxun, Bingou, Dalen, Xiaoyan Tech, Unitree Robotics, SAT will also be at AWE2023. Besides, with the participation of smart projector enterprises at AWE2023, consumers' smart entertainment experience at the living room will be further enriched. Beyond that, AWE2023 will embrace fast-growing enterprises from emerging categories such as smart furniture and smart lighting to drive up the high-quality development of the industry.
With more and more global premium brands joining AWE in recent years, products displayed at the show become more high-end and global. This year, Miele, Kuppersbusch, AEG, ASKO, Smeg, GE Appliances, Fisher & Paykel, Gorenje, LIEBHERR, BERTAZZONI, SCHULTHESS, BOSCH, SIEMENS, Panasonic, Elica, Casarte, vintec, Teka, VESTEL, SpeedQueen, Hitachi, Laurastar, Whirlpool, Electrolux, STIEBEL ELTRON will join AWE2023. AMK, the Germany-based trade and service association for the kitchen industry, will organize a visiting group to AWE2023 and plans to come back to AWE next year.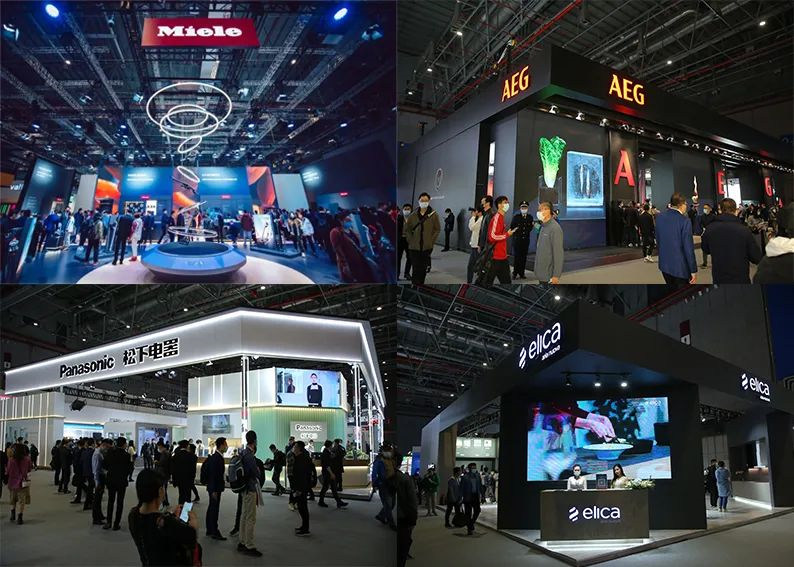 With ChatGPT and ERNIE Bot going viral, AI becomes a hot topic on everyone's lips. AWE2023 will bring together renowned domestic enterprises of AI, IoT and chips including iFLYTEK, Listenai, Realtek, Aispeech, Tuya, LME, MXCHIP, Gizwits, audfly, Dafeng Technology, Definition, Intengine to display AI-powered tech life scenarios for visitors.
Come and find out more brands and products at AWE2023. Join us at Shanghai New International Expo Center in Shanghai on April 27-30, 2023.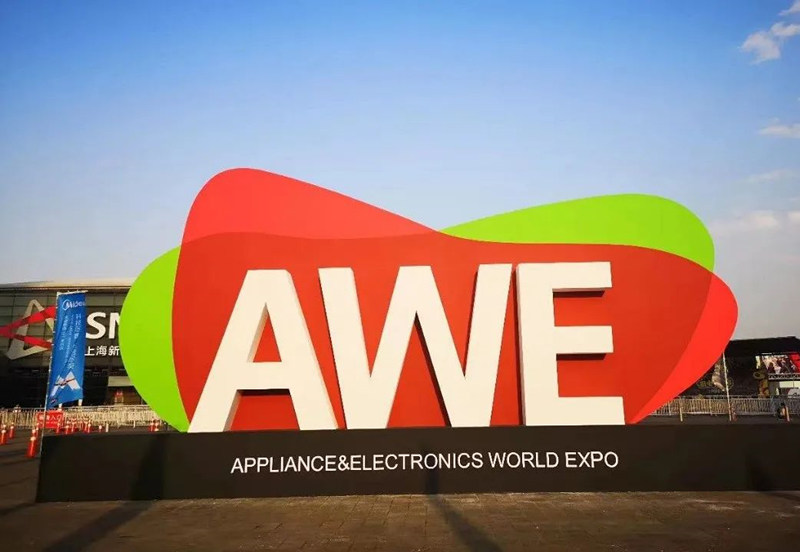 To sign up to AWE2023, please email your name, position, and company name to awe.en@cheaa.com
AWE2023
Dates: 4.27-4.30 2023
Venue: Shanghai New International Expo Center, Shanghai, China
Mail: awe.en@cheaa.com
Web: https://en.awe.com.cn