4K HDTV—SONY X9500G Smart TV
Since September 2012 when SONY launched its first 4K TV KD-84X9000, the X series has became the synonym of SONY 4K TVs. However, since SONY introduced its Master series, the once powerful X series TV loses the title "flagship" to Master. Nonetheless, there's few TVs in the market who can rival X series, especially X9500G TV which deserves "the most worth buying LCD TV with complete futuristic technologies in 2019". it not only carries the coolest technologies in sound and HD, but also lifts the fluency and usability of the system to a higher level.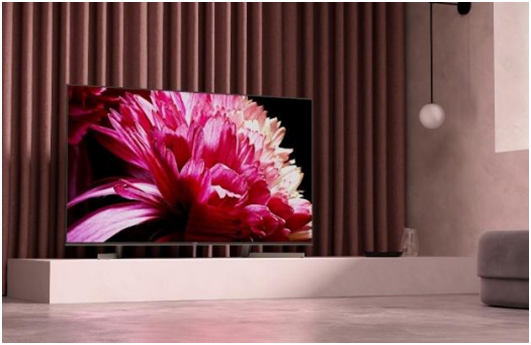 SONY X9500G smart TV carries the X1 flagship version of 4k HDR image processing chip, the representative of SONY HD peak level, 2 times better than the previous X1 advanced edition in processing performance. Besides, it covers other six astonishing technologies including the HDR dynamic itemized reshaping technology, 4k HDR 14 bit smooth gradation, and dynamic itemized precise imaging technology, which can ascend image quality to a higher level to achieve more sharp colour contrast and wider dynamic range.
The 75-inch SONY X9500G smart TV offers a USB2.0 port, as well as a USB3.0 port which can present smooth images and sound when playing 4K video.
SONY's X9500G smart TVs first hit the Chinese market, implying how serious SONY is about the Chinese market. Keeping focusing on the high-end market in the future, SONY will develop new chips and technologies to bring more surprises and satisfaction to users who valuing life quality, and inject new vitality into the TV industry by accelerating product upgrading.