AMK gaining momentum for AWE 2020!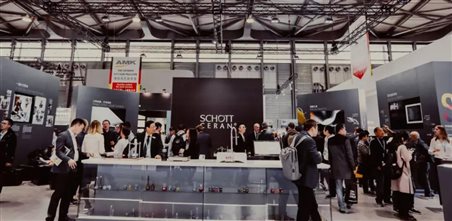 More users get to know our products and related applicability through our exhibits at AWE 2019. AWE is a big family, as well as an optimal stage because it brings many opportunities for us to establish cooperation with many appliance brands.
- SCHOTT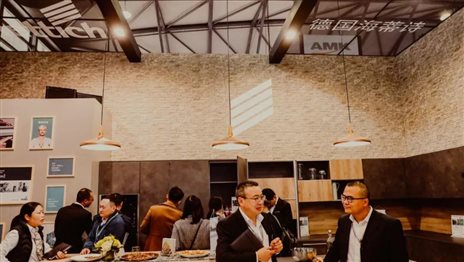 Our first appearance at AWE was awesome. We have adjusted our strategy to emphasize products of white goods based on feedback we received at AWE, and it pays off. We will continue to cooperate with AWE to display quality hardware products from Germany.
- Hettich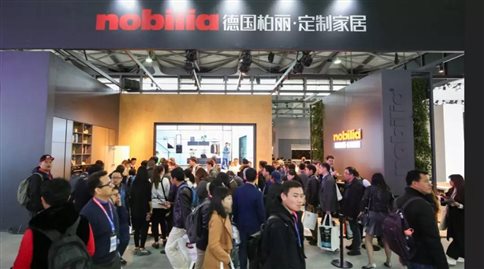 This is the first time for us and Junker, a brand of BSH to attend AWE, and it's full of unexpected surprises. So we decide to start our strategy cooperation in China, attracting wide attention in the industry. By the way, the display of smart closets is fantastic.
- Nobilia
The above is authentic evaluation from German AMK exhibition group who participates AWE for the first time in 2019.
Together with 12 member enterprises, AMK set up the German kitchen pavilion to debut at AWE in March 2019. They brought new visual experience to the audience, adding color to the exhibition, and in return, AWE presented them with new opportunities and platforms.
AWE 2019 has not faded away, while AWE 2020 is already on the way.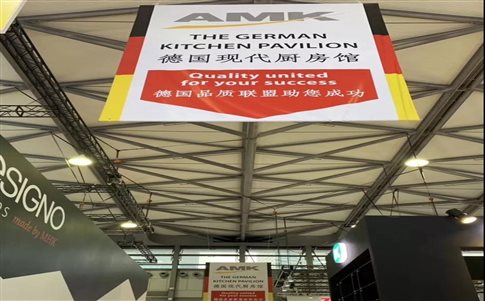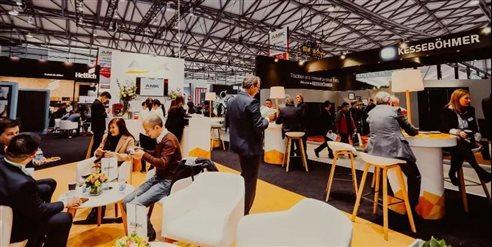 The success and harvest of AWE 2019 energize enterprises, old friends of AWE or new comers, to sign up for AWE 2020 have improved the enthusiasm of various enterprises to participate in AWE 2020. To better prepare for the upcoming AWE 2020, AMK holds its "AWE 2020 Launching Meeting" in the German center of Shanghai on August 15, 2019.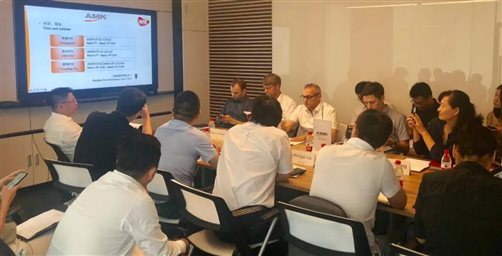 Participants are Blum, Schott, Miele, Helaform, Hettich, Vauth-Sagel, Glass, Nolte, Blanco, Carat, Dein-Konfigurator and China Household Electronic Appliance Association (CHEAA). While speaking higher of AWE 2019, these enterprises also show their approval of new measures taken by AWE 2020, expressing their enthusiasm of participating the exhibition for another time.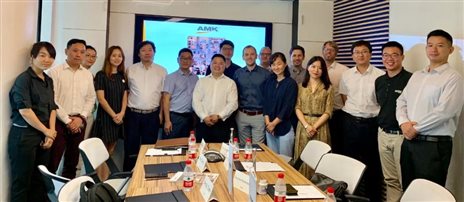 By AWE 2020, kitchen appliance hall will expand from two pavilions to three pavilions, and AMK will occupy half of a pavilion with 5000-plus㎡ exhibition space. By then, AMK will bring more internationally renowned kitchen appliance enterprises, among which Liebherr is expected to join.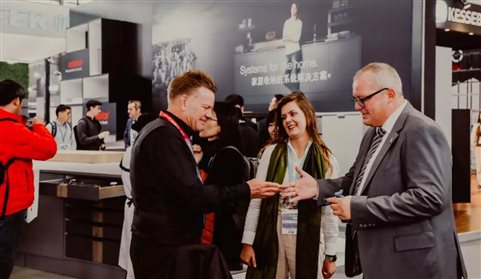 In addition, AMK also plans to hold the launch ceremony of "2020 kitchen guide in Chinese" during the exhibition in March, 2020, which also represents AMK's more attention and higher expectation to AWE.

At last, the most important thing to say three times:
80% of booths at AWE2020 have been sold out!
80% of booths at AWE2020 have been sold out!
80% of booths at AWE2020 have been sold out!
Main Information of the AWE2020
Time: March 11-14, 2020
Address: Shanghai New International Expo Center (SNIEC)
Pavilions::W1-W5,N1-N5,E1-E3
Contact:
China Household Electrical Appliances Association
TEL: +86 10 6709 3609
FAX: 010-67156913
E-mail: awe@cheaa.com
WEB: www.awe.com.cn