Three Highlights of AWE2020
China Appliances and Consumer Electronics Expo (AWE), the largest in Asia and the third largest in the world, will be held in Shanghai from March 11 to 14, 2020. There are only 6 months left before the opening of AWE2020. However, since the official opening of AWE2020 in July this year, the changes that have taken place in just 2 months are intriguing and worth powdering.
Today I'm gonna tell you the three changes of AWE2020 in advance, and they are: "zero-suspense", "more fascinating" and "more international".
Zero Suspense- Midea PK Haier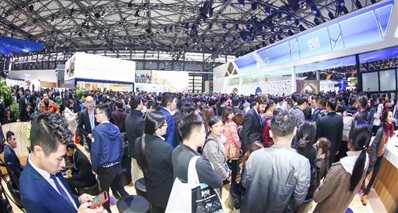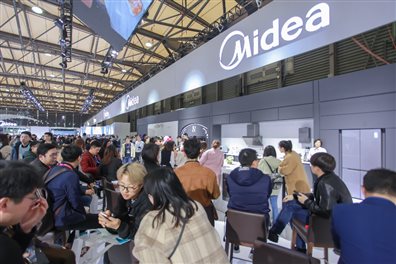 First of all, what is no suspense is that AWE2020 will again witness the drama of "Midea PK Haier" because each of the two comprehensive domestic appliance giants occupy a whole pavilion for another time. Considering that Midea and Haier competed with each other in terms of products, technologies, brands and comprehensive strength at AWE2019 in March, it can be imagined that we will see a more exciting and eye-catching battle between the two.
More Fascinating- A Feast for the Eyes and Mouth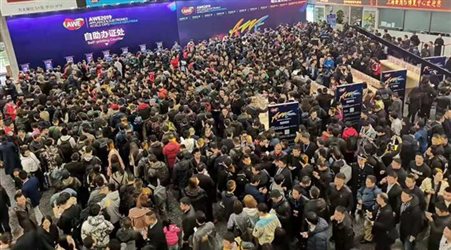 Second, more wonderful is that in 2019, AWE rented 10 exhibition halls covering 130,000 square meters, setting new records of 340,000 visits and nearly 900 world-leading brands. but AWE2020 will sweep that record with its 13 exhibition halls of 150,000 square meters, 1,000 participating brands and expected 380,000 visits.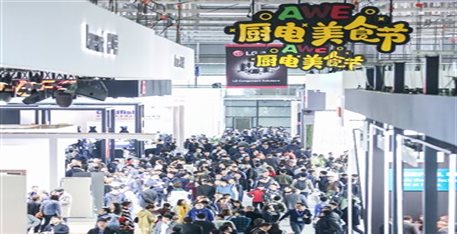 Specifically, two pavilions of kitchen appliance made a hit at AWE2019 because of its colorful products and friendly interactivity of the special "Food Festival", which pushes more kitchen appliance enterprises to get a slice of the cake. Consequently AWE must open three kitchen appliance pavilions in 2020. AMK itself increases its exhibition area to a half of a pavilion (it joins the fierce pavilion competition between Haier and Midea). High-end German brand Liebherr is also expected to make its debut at AWE2020.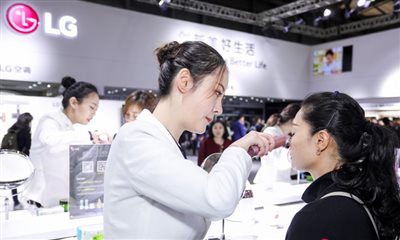 AWE2020 will open a new pavilion called Charm Home for beauty & health brands (personal care) and 80% booths in the pavilion have been taken by domestic and foreign well-known brands. Except the brand participating this year, about a half of participating brands at AWE2020 will be new ones, including the exhibit group composed by Korea beauty & health &personal care brands.
With the rise of domestic "she/he economy" in the past two to three years or so, the market of beauty & health personal care products with cosmetic apparatus, hair dryer, electric toothbrush, razor as representatives is expanding at a fast speed. Consumers pay considerable attention to the related brands and functions of products. In order to get close with users and link them to products, exhibition organizers plan to hold AWE Beauty Festival at the Charm Home next year.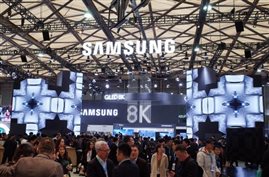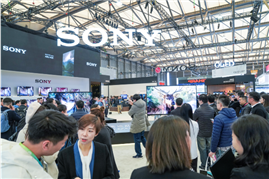 In addition, AWE2020 will create more topics in the consumer electronics show. One reason is that Huawei has just launched its TV this year. Other famous enterprises will further expand their booth area to display new products to be unveiled next year. AWE2019 gets together all famous global TV brands. Beside the Chinese five enterprises of brown goods—Hisense, TCL, Skyworth, Changhong, and Konka, Samsung, SONY, Sharp, LG, Panasonic, and LG Display are also present, achieving an impressive family reunion of the TV industry. According to the latest news, Hisense will display achievements in the fields of smart city, smart transportation and smart medical-care at AWE2020. What's more, TCL group will exhibit CSOT at AWE for the first time.
More international, full of brands from Europe and the United States
Finally, what worth mentioning is that AWE2020 will be more international. More high-end brands will present next AWE, such as Euroidea with its subsidiary brands and Ecowater. To make it clear, Euroidea is a provider of high-end kitchen and home appliance solutions. In 2020, it will make its first appearance at AWE, equal to CES, in the Asia-Pacific region with its exclusive agent brands, such as SMEG (Italian high-end appliance brand), Blendtec (American intelligent high-speed blender), EUROCAVE (French luxury wine cabinet brand), CUCINE (Italian modern kitchen appliance brand) and WESCO (German fashion household brand) and so on.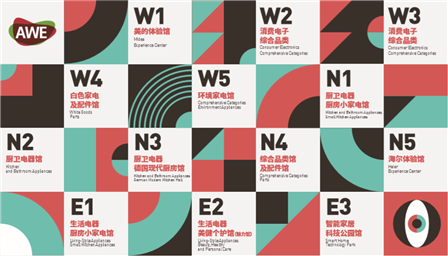 Last, most important thing to say three times:
80% booths of AWE2020 have been sold out!
80% booths of AWE2020 have been sold out!
80% booths of AWE2020 have been sold out!
Main Information of the AWE2020
Time: March 11-14, 2020
Address: Shanghai New International Expo Center (SNIEC)
Pavilions::W1-W5,N1-N5,E1-E3
Contact:
China Household Electrical Appliances Association
TEL: +86 10 6709 3609
FAX: 010-67156913
E-mail: awe@cheaa.com
WEB: www.awe.com.cn