AWE: Development trends of household appliance
From single product intelligence to contextualized intelligence
As one of the global top three exhibitions for home appliances and consumer electronics, the 2019 Appliance & Electronics World Expo (AWE2019) opened in Shanghai on March 14. Participating the AWE themed "intelligent life on AI", people were impressed by the power and creativity of technology all the time, and changes that the technological revolution is bringing to our life and industry. Every year, domestic and foreign brands compete with each other in new products and technologies, making AWE the weather vane for the development of this industry. The AWE 2019 gives us a glimpse of the latest achievements and promising prospects in the integration and innovation of this traditional industry with emerging technologies such as artificial intelligence, 5G and cloud computing.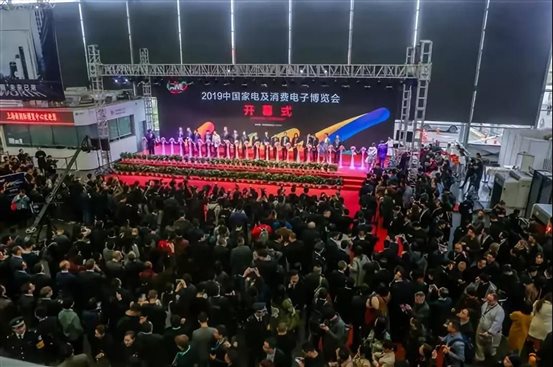 From single machine intelligence to contextualized intelligence
Previously, both home appliances or Internet enterprises often focus on the entry hardware competition, but now they apparently value the contextualized application of intelligent technologies and products. Almost all mainstream brands have set up various scenes on the site to show related solutions of intelligent home appliances. Different from prior emphasis on the intelligence of single-machine products, most smart home appliances of AWE2019 are displayed in form of context-based applications, characterizing multi-space communication, multi-device interconnection, multi-role users and "multi-brand mutual understanding". This shows that after the continuous exploration of intelligentization of single product and household appliance system in previous years, household appliances begin to integrate into the intelligent home system with accelerating application of contextualized intelligence.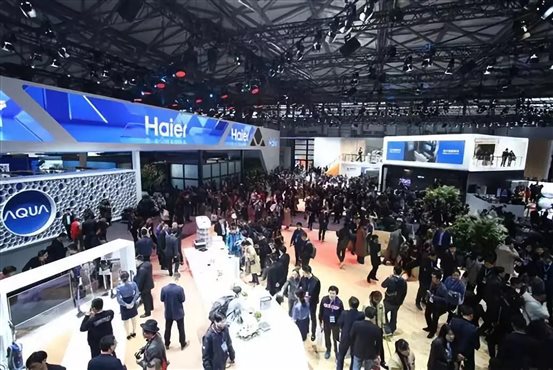 Haier "moved" its intelligent family scene to the exhibition, showing the customizable, systematical solutions including four physical spaces and seven designs. For example, Its whole-house air solution can connect with various air devices such as air conditioner, dehumidification system, fresh air and purifier to realize intelligent adjustment of indoor temperature, humidity, cleanliness and freshness. It also has respective customized solutions for coastal areas with high humidity and serious air pollution, villas and flat floors.
Through high-end COLMO BLANC products of Midea, menu created by refrigerators according to the food storage materials can appear at the display screen of range hoods, and the laundry information of washing machines can be synchronized to kitchens. Haier is committed to provide intelligent and convenient home life experience through multi-context product interaction. Midea releases BUGU, an interconnective appliance brand, to mutually build the platform of "bugu research institution" with e-pals. On the platform, users are invited to participate in the whole work flow ranging from design, alpha test, beta test to listing and road show in order to jointly develop portfolio connecting three living contexts of kitchen, living, sanitary with two specific contexts of air and water, realizing universal coverage of user life.
TCL demonstrates its 4T contextualized product matrix including T-home for smart home scene, T-life for personal life scene, T-lodge for travel hotel scene, T-park for smart park scene and other brand new smart products and solutions. In the overall design of TCL T-home, intelligent air conditioner is just a part of intelligent life contexts. For example, in a bedroom, the combination between APPs of Magic and Air Conditioner Partner with intelligent wifi socket can easily adjust air conditioner temperature, control lamp switch and play your favorite music and so on.
Hisense has released the "intelligent ecology 3.0 strategy" with the ecological circles of fresh and healthy food, healthy air and intelligent washing and care as its core, to provide users with a whole set of plans and services based on contexts of clothing, food, housing and transportation. Through three living spaces of lightweight group, exploration group and quality group, Panasonic combines home appliances with living space to establish the ecological circle of IoTs. It also transmits its smart-home concept from perspectives of architecture, decoration, home appliances, service and other fields.
Viomi turns its exhibition into a future family life context themed " Intelligence for the whole house, interconnection for the whole world". It also transport cars to the site to show the intelligent connected life composed by people, cars and homes. Focusing on 'AI+IoT' (artificial intelligence + Internet of things), Aucma builds an all-cold chain product matrix and relevant intelligent solutions based on contexts such as unmanned retail, fresh product delivery and cold-chain distribution of blood in medical network.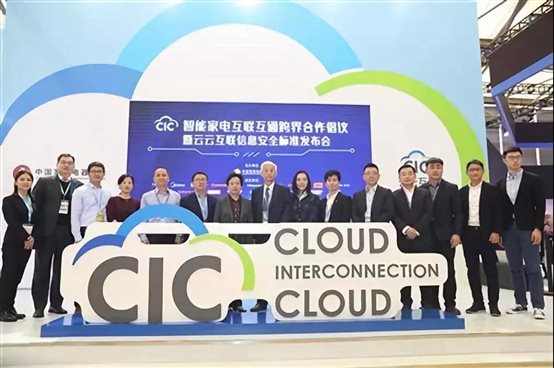 Multi-brand interconnection, mutual communication and understanding is the inevitable trend of home contextualized intelligence in the future. Many IT, communication and Internet enterprises, such as Huawei and JD, have demonstrated a variety of contextualized solutions at the AWE 2019. Compared with this platform-standard solution, CHEAA's lightweight "cloud inter-connectivity cloud (CIC)" solution has attracted more attention. At he AWE, the CIC project team set up intelligent living room, kitchen and bedroom to display 22 intelligent hardware products of 11 brands including Haier, Midea, Bosch, Changhong, Hisense and others, in order to vividly and tangibly present cross-brand interconnection in our smart life.
On the spot, CHEAA released T/CHEAA 0001.2-2019 Smart Home Appliances CIC Part 2: Information Security Requirements, which builds a security barrier for the wide application and promotion of the scheme. Moreover, its leading enterprise LivingLab established a whole-house experience area called " LivingLab selection" where users can experience the inter-connective intelligent home by controlling all appliances of different brands just through an App.