The ZTE issue, the vaccine case, and the fake product dispute on the listing of Pinduoduo are like cold wind to tell us that transformation and upgrading of Chinese economy will even be accomplished if we neither have the capability of innovation nor lack of conscience. Although our per capital GDP has increased from no more than RMB 400 in 1978 to nearly RMB 60,000 in 2017 with an annual growth of around 9.5%, our sense of happiness and gain cannot advance with the times and even heavily be discounted if our daily products and service cannot be ensured with high quality.Each family's happiness and welfare calls for high-quality companies. If companies lose their conscience, anything can happen.
What kind of company can we trust really? Where is the hope of Chinese high-value manufacturing? Recently, I have performed two investigations at Fotile.
Fotile, which was established in 1996 and mainly engaged in high-end embedded kitchen appliances for more than 20 years, is the so-called industrial leader. In 2017, its sales amount surpassed RMB 10 billion, obtaining good reputation from consumers. However, the chance that attracted me to have investigation is that it released its new company mission —— "For the Happiness of Hundreds of Millions of Families"; and at the same time, it launched a new culture product named with "family happiness value". This product has nothing to do the business of Fotile but telling each family a set of code and approach of obtaining happiness.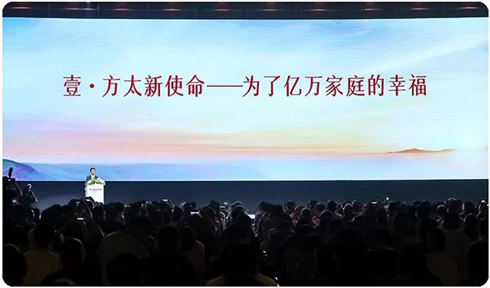 Why Fotile do such things? Why it can do such thing? How is the relationship between Fotile culture and its high-end manufacturing? How does it inspire the quality improvement and innovation upgrading of the entire Chinese manufacturing? I came to Fotile headquarter and its factory located at New District, Hangzhou Bay, Hangzhou with these questions.
Fotile Culture System and Chinese Management Mode
"Do nothing but the Chinese high-end brand of our own". In 1994, Mao Zhongqun, who was graduated from Shanghai Jiao Tong University with master degree, was called back by his father and they decided to start the business second times. He made his mind to create a high-end brand with pioneering spirit and unyielding spirit. For 23 years since that time, no matter what market environment was like, Fotile has been never deviated from the direction of being high-end, professional, and best quality that set up by Mao Zhongqun.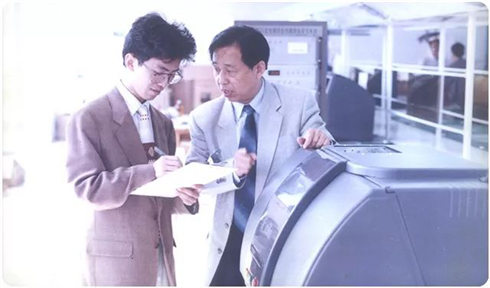 Although of being as a family company, Fotile has introduced modern management method at the first time. Mao Zhongqun also studied the EMBA at China Europe International Business School. In 2001, Fotile introduced excellent performance mode to recruit a number of management persons from Global Fortune 500 firms and improve its own management capability from supply chain, marketing, and financing.
This time, when visiting Fotile Second Factory, I saw the implementation of modern management methods including six sigma zero-defect management, lean management, Kanban system, 6S site management, which conform to the management situation of the first-class manufacturing companies in US, Japan, and Germany. It is very modern with solid management foundation.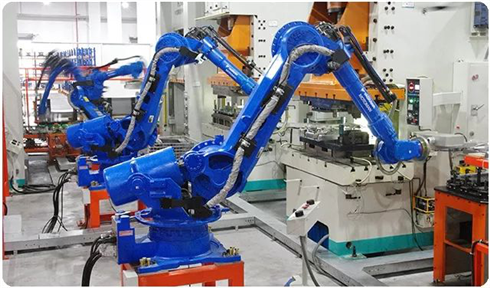 But what make me most impressed is the culture of Fotile. Here, from the details such as taking lift or dining in line, administrative staff publicly promise "five-one project" (make one promise, change one mistake, do once filial piety, do a good thing per day, and read a bible) which is hung on the corridor wall at its headquarter, it gives an atmosphere of self-restriction and conscience for being good.
Fotile factory is filled with strong sense of humanity. There are standard tennis ground, and ample staff rest room outside of the factory operation platform. Management panel draw the emotion icon of reflecting the mood of staff. Staff will choose their mood at that day after punching a clock and putting the small magnet at corresponding place. If he chooses "bad mood", group leader will have a heart-to-heart talk. Some panels reflect the relationship between master and apprentice. What master says to apprentice and what promise apprentice makes to master can be seen at the panel.
Mao Zhongqun said that, Fotile has made sense at the very beginning that high-qualified products are not produced by test but by manufacturing and design via continuously improving in terms of organization, technology, system, procedure, tool, and equipment. Among all these, people are the crucial. To solve the issue of people, belief is required rather than relying on system management completely. If people don't have belief, system doesn't work as well. However, the establishment of belief calls for the soil of culture.
Fotile is engaged in manufacturing industry. Taking an overview of the history of world manufacturing, Japan and Germany are the models and their success is closely related to their national culture.
Japanese has a strong crisis sense of island. The culture foundation of Japan is "the spirit of things". It worships each tree and each stone. Thus, it carries a sense of respect to everything and do their best to do things well; Bushido's goodness and royalty culture emphasizes gratitude and obedience; in Japanese, the word, "the power of insensitivity", seems like slow of understanding, but it can become a kind of energy that never play tricks. These culture are deeply influenced Japanese's manufacturing.
German manufacturing perpetuates itself, which is reputed as "factory among all factories". Its products are durable in use, which is inseparable with the logic and precise sense of German. Just as Karajan led Berlin Philharmonic to the peak times of symphonic in history, he required each note should be precise without any mistake. This temperament is the same with the standardism, precisionism, order, and perfectionism. As the German saying goes that, "make perfect mistake". By relying on such kind of culture, German companies are "doing great in small things and small companies doing great business" in a number of segment market. They make their technologies be the best.
Will Chinese manufacturing absorb essence from excellent traditional culture and thus form unique management mode? From Fotile, we see the possibility. Chinese excellent companies based on Chinese culture are able to create management mode that can rival with Ford of US and Toyota of Japan.
Since 2004, Mao Zhongqun has studies tens of Chinese courses in well-known universities such as Peking University and Tsinghua University. And from 2008, he has started to bring Chinese excellent traditional culture into the company management. Through ten years, he has really integrated it into all aspects of the company and gradually formed the management thought of "learning wisdom from Chinese culture and merit from western culture, combing Chinese culture with western culture, and managing via doctrine".
The management approach of Fotile could be called as the mode of "Chinese excellent culture +". By taking culture as the soul and based on conscience, it combines Chinese excellent culture with modern advanced production management mode. If Ford's feature is to produce products in a large amount and Toyota's feature is completely getting rid of all kinds of waste within the company, Fotile's feature is integrating the "quality of company, products, and people" by taking people as the first and culture cultivating people.
A lot of current Chinese companies adopt the method of "wolf culture" and "elimination system" while Fotile more relies on the care of humanity although of its high and strict requirements. For example, the early behavior code includes there classes, ABC. The class-C means the normal mistakes including late or early leaving. The punishment is to pay RMB 20 as a fine. Later, it canceled the fine and changed as a conversation by director manager from the perspective of goodness. Since that, the class-C mistakes have been reduced 50% per year for four years in a row.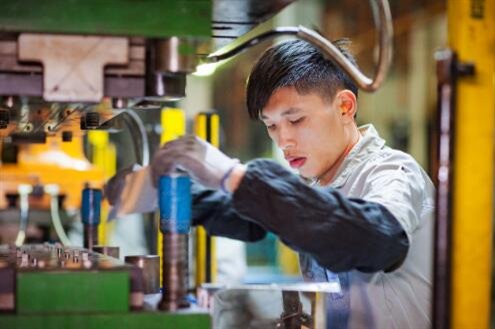 This kind of humanity care more embodies its principle of people orientation. Fotile adopts the "system of employees' shareholding". Employees who have worked in Fotile for more than two year can get "shares" as per different post and performance. The "shareholding system" covers a large number of employees instead of only core managers. In 2017, the personal engagement of Fotile reached a score of 87, surpassing the average level of best employers.
In the view of Mao Zhongqun, the core thought of Chinese excellent traditional culture is kindheartedness. It can inspire the good aspect of human beings to cultivate the love-heart of employees to customers, grasp the real demand of customers, and form the respect towards quality and sense of shame for disqualification so as to formulate the quality culture among all employees; in the same way, it carries on the spirit of kindheartedness to make company become strong from company itself.
Although Fotile cannot compete with Ford and Toyota in scale so far, its management is strong in application and has a huge value of promotion and application.
Focusing on Love and Happiness: Purpose of Company is More Than Benefit
In 2018, Fotile changed its mission from "Making Home Better" which was used for 22 years into "For the Happiness of Hundreds of Millions of Families". Consumers are very familiar with "Making Home Better" and feel warm from it. So, why change?
In a word, it is to guide people to be good and actively shoulder social responsibilities rather than only providing good products.
Mao Zhongqun said that, the mission of company reflects the goal and meaning of the company and missions in different levels reflects different goals. "Making Home Better" is mainly about the product experience. It is to provide a better experience for customers via high-qualified products. The goal of this level is to provide good products and become an excellent company. However, Fotile never satisfied with it three years ago for it has a new vision to be "a great company".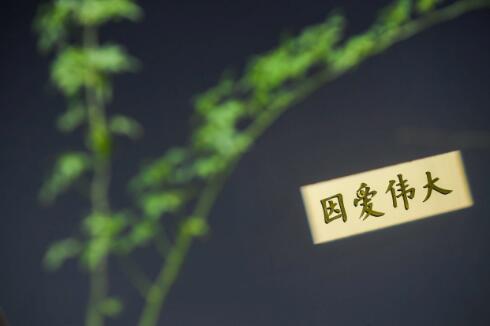 What is the difference between excellent companies and great companies? In the view of Mao Zhongqun, more than an economic organization that should meet and create demands of customers, a great company is a social organization that should take active measures to shoulder social responsibilities and continue to guide people to be good and promote the true, the good and the beautiful of human beings and the society. Thus, it is not enough to provide good products. Fotile puts forward a new mission in accordance with great company. That is "For the Happiness of Hundreds of Millions of Families".
The though and behavior of Mao Zhongqun is the same with modern management principle and the same time, it has its own features.
Druker, a great master of management in 20th century, said that, for a industry-business company, profit is necessary but it is not the goal of the company. "Company is an organ of the society". Company is in the society but its goal is outside of itself.
David Packard, one of co-founders of HP, mentioned in the book of Road to HP that, "why does the company exist? Why do we open a company? I think many people would misunderstand it as to make money. Although making money is one of the important results for companies, we have to further study and we can get the following conclusion: some people get together to open a company is to make contribution to the society by relying on more forces rather than his own".
So does the concept of Fotile. That is to say, to consider making money as the result of contributing to the society rather than itself.
Mao Zhongqun took an example for many times that only grasping the society demands by conscience can really drive the innovation of real products. The research and development of Fotile paid more attention to functional indexes including blast volume, wind pressure, and noise before. But he thinks that it ignores people's feeling if only evaluating employees' performance like machine. Thus, he reduces the portion of functional performance in the assessment system to focus on the customers' experience and feelings and to stand at altruism angle to think how to really meet and create the demand of customers. In 2010, when seeing a news on CCTV with the name of Kitchen Fumes Strengthening the Risk of Housewives' Lung Cancer, Mao Zhongqun realized that blast volume, wind pressure, and noise has nothing to do with the health of housewives. The main cause that influences their health is to absorb in kitchen fumes when cooking and the high-temperature fumes contains a large number of cancerogen. Since then, Fotile has started to research "non fume leaking" extractor hood. Regarding "best oil fume suction performance" as the direction, it released "Fengmofang" in 2013.
The invention of Fotile sink dishwasher aims to consider that it is unkind for a lot of children to see their parents to wash dishes after they have worked hard for their entire life. But the European dish washing machine could not meet the demands of Chinese people and Chinese kitchen. Thus, through five years, he thoroughly solved the pain point of consumers. If he is not user-centered and is not doing research and development with the heart of benevolent love, it is difficult to create such a product.
That Fotile defines itself as a social organization means to create more sharing culture products in terms of culture and spirit in addition to practical goods. The first product of "happiness value of families" is to tell a set of ideas and methods how to get happiness.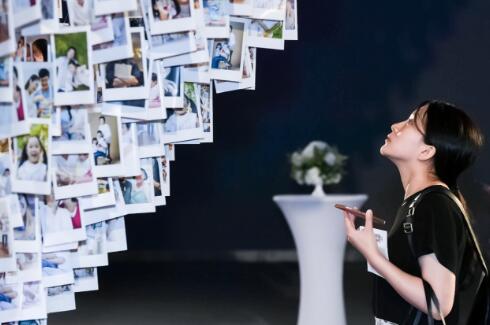 The "happiness value of families" of Fotile includes four: without worry about food or clothing, good health, harmonious relationship, and good at family inheritance. "Without worry about food or clothing" depends on labor and struggle; "good health" relies on moderate (clean) catering, enough sleep, suitable practice, peaceful mood, and profound goodness; "harmonious relationship" is mainly to solve the relationship between hundred and wife, father and son, and brothers; and the core of "good at family inheritance" is to do good things in life, "what is beneficial to others is good".
The "happiness value of families" also puts forwards to start from five sentences in life, "I am sorry", "I am sorry too", "let me help you", "thank you", and "I love you"; up this, it is the "five of one", namely "making one promise, changing one mistake, doing once filial piety, doing a good thing per day, and reading a bible"; and up of this, it is the level of clearing heart and emphasizing doctrine, building the spiritual quality, developing the heart treasure, achieving great company, accomplishing more happy families, and realizing own happy and self-conscience life.
In the history of business, a lot of excellent companies have spread management experience by opening business schools and corporate colleges. But it is rare to see a company the same with Fotile which puts forward a set of culture product that has nothing to do with detailed products of the company and spreads it to the society. Fotile's goal of next decade is to improve the sense of happiness for hundreds of millions of families and promote more entrepreneurs to create great companies. It is said that the first phase of Fotile culture is about to be opened with the purpose of providing practical solution and path for more companies that devote to carry out the management thought of integrating both Chinese and western culture. Obviously, Fotile and Mao Zhongqun has already been a promoter of "social innovation organization" integrating economic organization and social organization, "social service organization", and social value rather than only an economic organization and entrepreneur. This thought, which can be said to carry such kind of thought, is amazing and destined to be a long journey.
Spirit of New Generation Chinese Entrepreneurs
There are 120 Chinese companies in the ranking of Global Top 500 firms in Fortune, very close to that of US (123). But compared with scale, Chinese companies have still been a big gap in terms of brand value and reputation.
If Chinese companies want to accomplish the upgrading of innovation driven and transformation to excellent social citizens, their technology, management, and system have to be improved. But most of all, it might be a culture revolution that touches the spirit.
Shibusawa Eiichi who is renowned with the name of "father of Japanese capitalism" said in Analects and Abacus that, in traditional concept, it always puts "righteousness" in opposition to "benefit". However, people's morality can be improved through Analects and makes businessmen know the idea of "taking roads to get wealth". Abacus requires Analects while Analects can get engaged in real prosperity activities through abacus."
Solider spirit is not separated with the quality of businessmen while the quality of businessmen is not separated with morality, which is the entrepreneur owning righteousness and benefit at the same time.
From "guiding people to be good" to the "happiness of hundreds of millions of families", Mao Zhongqun is the so-called model of Chinese "businessman with solider spirit". "Solider" is to advocate the excellent traditional culture of China while "business" is the other quality to create great company.
A gentleman is stubborn to be good. Elegant and Mao Zhongqun with will power actually has his stubborn. He insists on that Fotile is neither listed nor follow suit, or perform capital operation and pricing battle and products is not beyond kitchen and never engage in relationship. He told it to me that, "I would like to see if a good company in China could be created by conscience, innovation, and guiding people to be good without dishonest practices or any speculation. Fotile is my trail for conscience and being good."
Based on such temperament, Fotile has always adhered to the road of high-end and innovation for many years. It never performs pricing battle. So, in China, it is rare to see blind competition or pricing battle in the kitchen market. Thus, it can make all stakeholders achieve win-win situation.
"Great companies have always delivered a kind of positive energy to guide people to be good through their own behaviors and waken up people's sleeping conscience so as to make more people change their condition from restlessness to inner peace and obtain real happiness." This is the feeling of Mao Zhongqun a few years ago. He did as he thought. If we say that the essence of entrepreneurship is innovation, the largest innovation of Mao Zhongqun is to formulate Fotile's culture system of learning wisdom from Chinese culture and merit from western culture, combing Chinese culture with western culture, and managing via doctrine.
Be simple but persistent, and create refined products through conscience. What I can see from Fotile —to combine excellent Chinese traditional culture with modern business civilization based on the welfare of hundreds of millions of families, which is the supply-side model for us to pursue good life in a new era. It is unique, but unobtrusive without any craziness.
From Mao Zhongqun, I can see the spirit of new generation of Chinese entrepreneur. That is to conduct culture root seeking and culture innovation, and rebuild the soul of culture for the company together with the management innovation including product innovation, technology innovation, and organization innovation. These efforts will definitely build a new benchmark of Chinese excellent company, good company, and kind-hearted company.
It is said by the Book of Changes that, "it is nature to have male and female. And thus, people become couples and a couple forms a family. This is the social morality, also human culture. Observe the astronomy to follow the law of nature. Observe humanity to grasp the morality in the real society." Knowing astronomy can know the change of four seasons while owing humanity culture can teach others. In Fotile, I can feel the strength of "the integration of humanity" of Chinese culture. Fotile is a company and also like a book. I suggest that people who operate companies read it and I think they will benefit a lot from it.