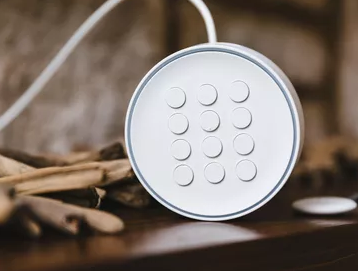 Yes, shopping for a home security system can be a headache. Good thing home appliance show has done a lot of the legwork for you.
After a decade or so of app-enabled upheaval, the home security category is booming. Along with the standard professional monitoring systems that have been around for decades, there's a newly established bumper crop of less-expensive DIY systems that you can install yourself, along with smart locks, cameras and video doorbells that are also worth considering. Big names like Google and Amazon want a piece of the action, too.
It's admittedly quite a bit to take in -- and today's home security providers don't necessarily always make it easy to comparison shop, to say the least.
Install-it-yourself systems
If a professionally installed system sounds like overkill, then you can save a lot of money by buying a system that you install yourself. For my money, systems like these offer some of the best value for your home security dollar.
You're not missing out on much in terms of functionality. Though professionally installed systems might offer a fancier touchscreen control panel to work the security cameras, sensors, alarm system and monitors, the rest of the hardware is largely the same as what you'll get if you go the DIY route, relying mostly on wireless, battery-powered sensors that you stick up around your house.
When DIY systems first started popping up as a low-cost alternative to going with the pros, few, if any, came with an option for professional monitoring or customer service. That's no longer the case. Most DIY systems now offer the option of professional monitoring -- and most of them charge less for professional monitoring than the professional installation security providers do, too. Automation and smart home devices have helped lower the overhead cost for third-party professional monitoring, which results in savings passed on to you. And the fact that most DIY systems don't require any sort of service contract or monthly fee is another nice part of the pitch.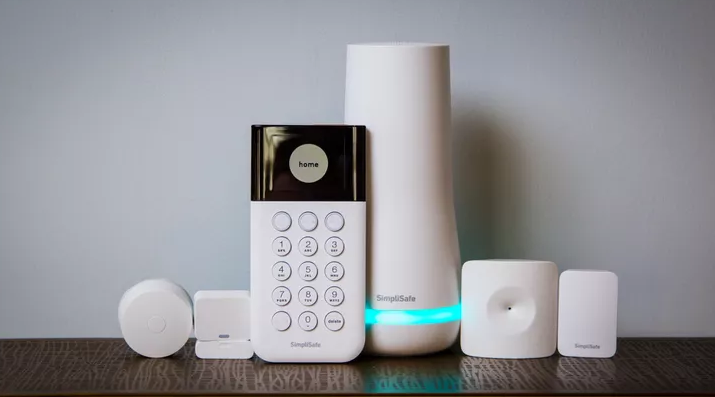 Best DIY system: SimpliSafe Home Security
SimpliSafe's easy-to-install, easy-to-use system is well-positioned as the best home security system when it comes to value. It offers a comprehensive set of features, security cameras, and a very good mix of battery-powered sensors, all of which performed reliably well in our tests. Starter kits begin at about $230, or you can build your own custom system with the exact mix of devices you're interested in.
Professional monitoring starts at $15 per month, but you'll almost certainly want to spring for the $25-per-month plan, which adds in things like mobile app controls and voice support via Alexa and the Google Assistant. That also means that you should go with another pick like Abode or Ring if you don't want professional monitoring via a monitoring station but still want to control your system from a smartphone app.
Something else to keep an eye out for: All-in-one DIY security devices designed for smaller homes and living spaces. Basically, just single-point, tabletop cameras packed with extra motion detectors and sensors for things like temperature and ambient light, these devices can be a good fit for something like a studio apartment that doesn't have a garage door or many street windows to protect.
Names to look at include Canary, Honeywell, and the Abode Iota -- though our favorite of the bunch, Piper, is no longer on the market after Alarm.com purchased its parent company in 2016. If we find another alternative that we like as much as we liked that one, I'll update this space.
Other options AWE has suggested
1.Abode
Our top SimpliSafe alternative, Abode's well-thought-out system supports both Zigbee and Z-Wave, it works with Alexa, IFTTT and Nest, and it recently spruced up its integration with the Google Assistant, too. The real point of appeal, though, is that Abode offers lots of flexibility with regard to professional monitoring -- including the option of only paying for temporary monitoring during the times when you're actually out of town. No long-term contract required.
2.Nest Secure
This DIY installation option from Google-owned Nest works great, but the upfront cost of $399 is much higher than the competition. It's a decent system, but really only worth it if you're looking to lock yourself into a Google smart home ecosystem.
Source: Chris Monroe