Appliance & Electronics World Expo 2021 (AWE2021) is set to kick off from March 11 to 14 2021 at Shanghai New International Expo Center under the theme "Smartize the Future", according to the announcement from AWE Organizing Committee made on September 10 2020 at the show's online press conference. As the first international heavyweight show of the field that comes back both online and offline amid the pandemic, AWE2021 is expected to boost industry confidence, lead technology and consumption trends and make an impact on the lifestyle of consumers at this critical time.
Jiang Feng, President of AWE's organizer China Household Electrical Appliances Association (CHEAA), reveals at the press conference that, AWE will be built into a more innovative, more open and more inclusive technology-based ecosystem.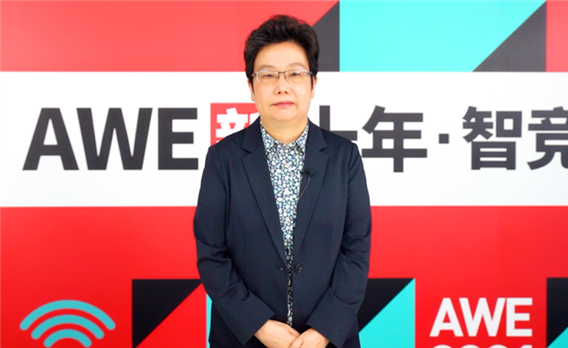 Jiang Feng, President of China Household Electrical Appliances Association
AWE 2021, a confidence booster for the industry
AWE has witnessed the changes of a whole decade since its establishment in Shanghai in 2011. In the past ten years, it has evolved from a leading domestic appliance exhibition into an integrated global platform that covers appliances, electronics, smart home, smart entertainment, Internet of Things, artificial intelligence and 5G. It brings together hundreds of top-tier brands each year to flex their muscles, and has become a match for the established home appliances and consumer electronics heavyweight shows-IFA and CES.
After the news of combining AWE2020 into AWE2021 announced, 95% of the exhibitors gave an immediate response to confirm their participation, which fully reflects their recognition of AWE and their confidence in the prospects the industry.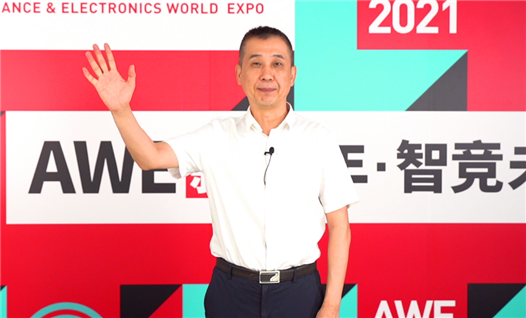 Xu Dongsheng, Vice President of China Household Electrical Appliances Association
While IFA2020 and CES2021 go online, AWE2021 is set to come back not only online, but offline too. The news is undoubtedly a confidence booster for the industry of home appliances and consumer electronics to come out of the shadow of covid-19 and maintain high-quality growth.
AWE2021, a show for technology transformations
Covering an exhibition area of more than 140,000 square meters, the 11 halls of AWE2021 will be divided into four zones: Smart Home Zone for smart white goods, Consumer Electronics Zone for smart software and hardware, Smart Kitchen Zone for kitchen and bathroom appliances, and Ecology and Health Care Zone for beauty and personal care appliances, appliances for air and water quality enhancement and appliances for daily uses.
Gathering cutting-edge technologies and innovative products in the fields of smart home, smart travel, smart office, smart medical system and artificial intelligence, the Technology Park of AWE has grown into a platform designed for the showcasing of connected life and the releases of new tech products. For the coming 2021, AWE will join hands with 36Kr to build an "Unexpected Infinite City" that integrates entertainment with hands-on experience to add more fun and engagement to the show.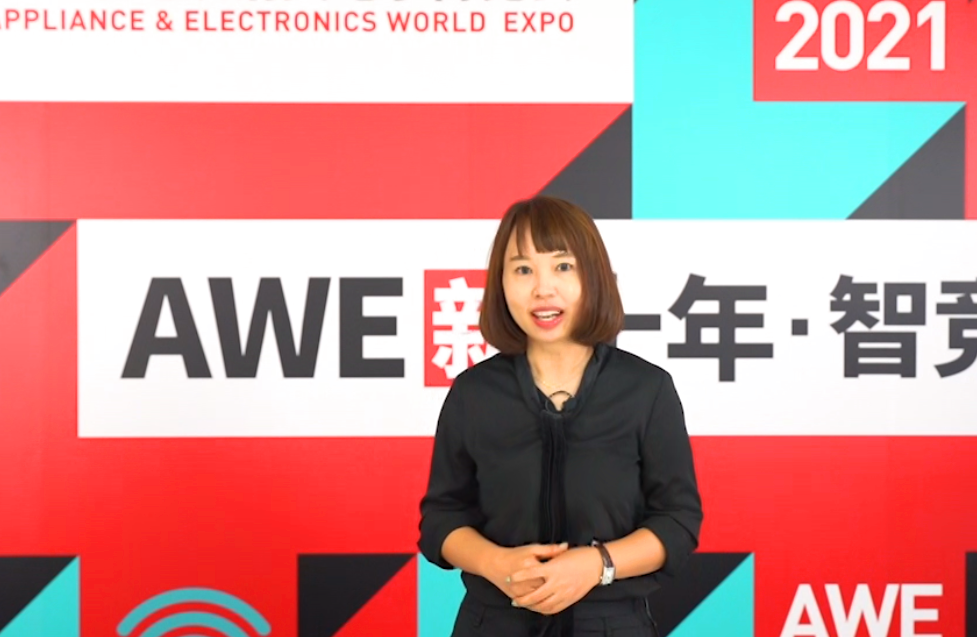 Liu Cheng, head of AWE
It's worth noting that AWE2021 will launch a series of online activities such as cloud forum, cloud show and cloud live streams to target online visitors. The pre-show AWE Cloud Forum will bring together industry big names and opinion leaders to share their insights into industry trends, economic dynamics, concerned issues and hot topics. The fresh AWE Cloud Show will allow online visitors to be part of show at home. Plus, AWE2021 is going to add live streams for the first time and combine them with new product releases to allow maximum exposure of new products.
Speaking of the theme "Smartize the future", Jiang Feng, President of CHEAA, points out that, "As a platform that displays and drives innovations, AWE has achieved numerous breakthroughs in scale, quality and global influence in the past 10 years. At the start of a new decade, AWE will move with the times and elevate itself into an ecosystem that is more innovative, more open and more inclusive."
AWE2021, a strong voice for the industry
For exhibitors, AWE is not only a show window for product and technology display, but also a multi-dimensional, full-perspective advertising platform. Therefore, AWE has been stepping up publicity despite its continuous efforts in advancing technology transformations and elevating the quality and visitor experience of the show.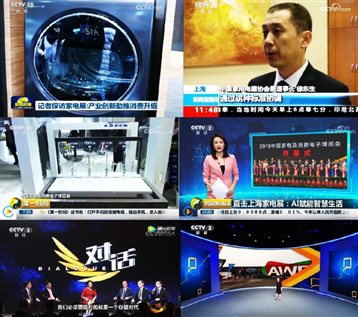 AWE2019 was covered by eight renowned CCTV programs including News Broadcast, Dialogue, Financial Deep Discovery, Consumption Guidance, First Time, China Business News, Live News and Midnight News for three weeks in a row with more than 200 minutes of in-depth reports aired. In 2021, AWE will continue to work with well-known media at home and abroad for high-frequency, multi-angle, and long-term in-depth reports. In addition, AWE2021 will remain large-screen advertising campaigns at landmarks of Shanghai and community-based promotions, while actively explore new channels and methods to allow exhibitors to increase their brand exposure to the fullest.
As a critical part of AWE's ecology, China Home Appliance Development Summit hosted by CHEAA will be officially renamed AWE Global Summit Forum from 2021. The first AWE Global Summit Forum will invite Yu Chengdong, CEO of Huawei Consumer Business, and executives from other global tech giants to give keynote speeches. The forum will also invite well-known financial experts to offer us a glimpse into the breakthroughs and leaps the industry could make in the new era.
The AWE Award ceremony has been one of the most popular events during AWE. With AWE2020 postponed due to the pandemic, AWE Organizing Committee has decided to allow products applied for AWE Award 2020 to resubmit for AWE Award 2021. It means there will be an unprecedentedly fierce competition for AWE Award next year, but the highlights will be more than ever too.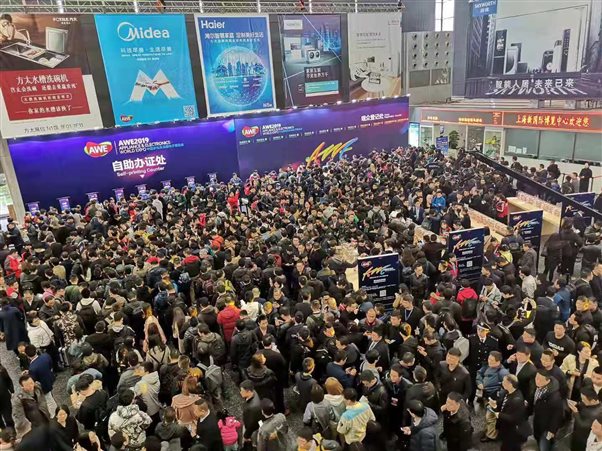 Currently, the industry of home appliances and consumer electronics is facing new risks and challenges given the complex impacts of covid-19 and the uncertainties of global trade. In this context, AWE will further play its role as a global platform, bridge home appliances and consumer electronics enterprises at home and abroad with consumers, and provide consumers across the world with tech-powered smart life solutions.
"Despite the considerable progress achieved in the past decade, AWE is still young. It still has huge potential to be unleashed. We hope to work with our global partners to advance technology progress and high-quality development of the industry and create a wonderful life for consumers. " Jiang Feng says.