Leader 2 gas-cooker with intelligent temperature-control and 180-minute timing
Leader, the pioneer of light fashion appliances, released 13 new fashionable products, among which Leader 2 gas-stove was credited with its latest temperature-control technology and powerful timing. Some professionals believe that Leader plans to leverage this round of technological upgrading to uproot the common problems of troublesome process and challenging heat-control and to improve our life quality, which can further consolidate its leadership in the segmented appliance market.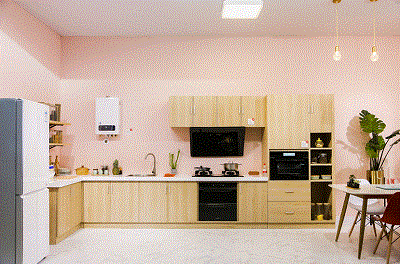 Farewell to sticking
'I am not good at cooking, and when I cook on a whim, I always burn the dishes and screw up everything", Mr. Zhao, a young guest, tells the staff at the "kitchen" temporarily set up for the new product release. Now, the safe temperature-control of Leader 2 gas-cooker can reverse the situation.
It is reported that the thermal power of this gas-stove can reach 5.1kw which easily causes sticking if the heat is not well adjusted. Now, the gas-stove with safe temperature-control can automatically decrease the fire, lower and uniformize the pot temperature when the pot-bottom temperature exceeds the maximum healthy cooking temperature of 230℃ (under laboratory conditions). The gas-cooker brings up many benefits, which can be exemplified that it can prevent nutrient loss at over-high temperature, lower the sticking possibility and encourage green hands to cook.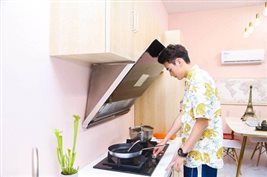 180-minute timing frees cooks from waiting during stewing
Leader 2 gas-cooker is equipped with "intelligent timing" which sets cooks free from waiting during stewing. As long as they set proper timing from 0 to 180 minutes based on their needs, the gas-stove will turn off the fire when time's up, simplifying the cooking process. In addition, its thermal efficiency is up to 65%, equal to the state's highest energy efficiency featuring high-efficiency and energy-saving.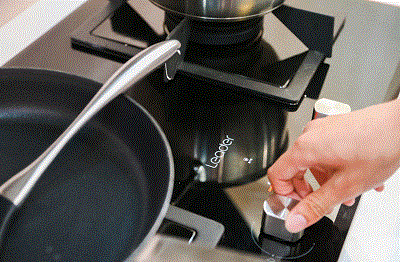 In terms of safety, the gas-stove applies anti-dry-heating technology and automatic flaring-alarm for dry-pot, which greatly improves safety performance and intelligent operation. "I think this gas-stove is the optimal choice for young people because it takes everything account just like a competent housekeeper," said Mr. Zhao, who became a Leader fan after the introduction.
Professionals believe that when almost all appliance brands explore to design customized products for youth, Leader has achieved a leading position in the corresponding segmented market by virtue of its tight interaction with young people for years. The new-released gas-cooker is the best proof, no matter in appearance design or function, for its familiar with youth's taste. Under the guidance of "human& demand union", Leader, a young appliance brand of Haier's layout, develops his own track and also enlighten other appliance brands about how to develop.