LIEBHERR refrigerator values exterior design and internal function
The quality of German industrial products has attracted worldwide attention. Liebherr, a luxury appliance brand from Germany, has even conquered consumers all over the world with its high quality and innovative technology. At the same time, Liebherr Liebherr also pays special attention to its appearance design, and has won the global product design awards for many times. It is a product that can win obviously by quality and technology, and also can harvest loyal users across the globe by its appearance, who truly achieves both internal and external beauty and excellency!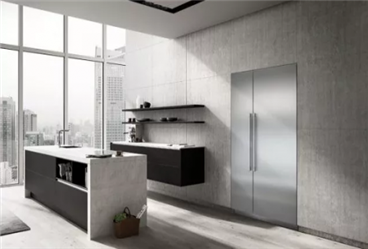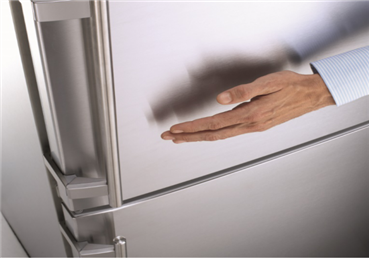 Refrigerators are frequently used among household appliances. If fingerprints are everywhere on the outside of a stainless-steel refrigerator, its appearance will be greatly compromised. Liebherr developed a perfect solution long ago -- SmartSteel surface. After special treatment and unique processing, the stainless steel surface can substantively reduce fingerprint imprint and further resist scratch, making it easy to clean.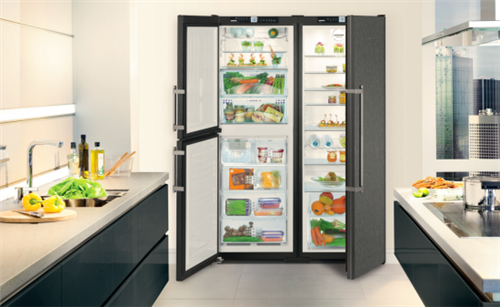 Liebherr BlackSteel series products are luxurious, fashionable, and elegant in appearance. The BlackSteel is a unique version with additional exclusive rights which adopts a black stainless-steel surface with exquisite appearance and admirable identification, fully meeting the aesthetic demand of modern people.
Liebherr anticipated the need for personalized appliances long before, so Liebherr released the high-efficiency embedded devices as early as in 2013. Liebherr embedded integrated appliances can be completely hidden behind the cabinet door, so the appliance door can be perfectly integrated with the cabinet door. Moreover, you can freely choose your favorite material, color and style during kitchen design. Liebherr's new series of products are the combination of first-class components, meticulous workmanship, precise and convenient electronic systems and advanced manufacturing technology, ensuring its preservation effect, user convenience and high energy efficiency.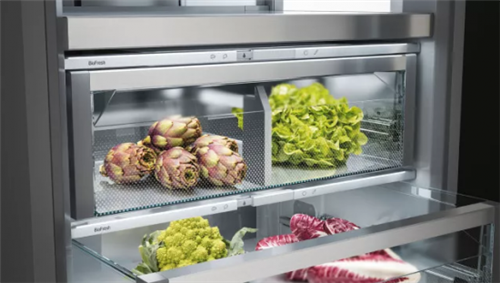 Besides, Liebherr has also considered the interior aesthetics and usability of this product. It adopts seamlessly integrated LED to support side-wall lighting, providing perfect lighting effect and leashing a more attractive charm. Additionally, in order to integrate with the refrigerator as much as possible, the lighting system is implanted into the internal container, which saves space while lighting. Open the refrigerator door, you will find that the stored food is bathed in soft and pleasing light.
In 2006, Beijing Shengshi Henglong Technology Development Co.Ltd introduced Liebherr appliances to China, getting the exclusive agency of luxury refrigerators, wine cabinets, cigar cabinets, and other products. It also opened more than 200 Liebherr electronics exclusive stores in China spanning from municipalities and capital cities such as Beijing, Shanghai, Guangzhou, Shenzhen, Hangzhou, Fuzhou, Urumqi to over 50 first and second-tier cities including Suzhou, Wuxi, Changzhou, Wenzhou, Dalian. Liebherr exclusive stores are widely opened in the high-end department stores and shopping malls in major cities, to provide customers with considerate service besides top-level products. It has become the most trusted luxury electronics brand of high-end consumers in China.