AWE2020: a future full of intelligence competition among intriguing technologies
At AWE, you can grasp the economic pulse, get insight into all aspects of the industry, and feel the charm of futuristic technologies. After 10 years since its establishment, AWE 2020 under the theme of " Future of Intelligence Competition" is going to kick off. World leaders in home appliances and consumer electronics field will join the efforts of AWE to presents a different technology feast in March 2020. But what state-of-the-art technologies will astonish you at the spot?
During March 11~14, 2020, "Charm Hall" and " City of Infinite Imagination" will have their official debut, while kitchen electricity hall will expand to three pavilions. After AMK's expansion announcement, Euroidea, Liebherr, and Ecowater have also entered to show their "technology muscle". This is the first time that Euroidea attends AWE, one of the three biggest appliance exhibitions, with its exclusive brands including SMEG, Blendtec, Eurocave, and Cucine to display the high-end charm. By then, together with more than 1,000 participating brands, AWE2020 will bring you a technical Carnival in its 13 exhibition halls of 150,000 ㎡ exhibition area.
Two theme pavilions
The development of the times drives more people to focus on their own spiritual conditions. Although it is not unusual to see that people refuse to be labeled, no one can deny the importance of appearance. Science and technology teach us to pursue beauty and enables us to have a naturally attractive appearance. Based on this, AWE sets up the "Charm Hall" where you can meet all expectations for "advanced" beauty because it is filled up razors, hairdressing machines, massage chairs, electric toothbrushes, machines to help hair-growth and to exercise legs, moisturizing machine...... As long as you have a need for beauty, you will have a rewarding trip in this Hall.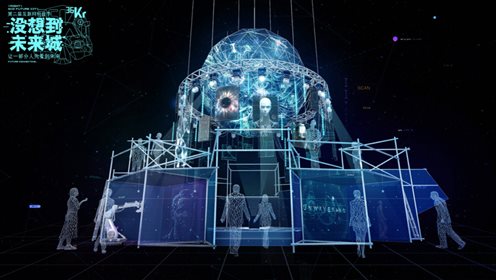 In addition, Tech Park is still a "must-see" for this year's show. With the help of 36 Kr, AWE builds "Infinite Cities" encompassing "unexpected amusement park", "Future City" and "City of Infinite Imagination", which is a manifestation of its vision to show the audience how does future homes and cities look like.
Infinite City consists of five zones, respectively representing the beginning of the dream, the city of thousands of faces full of black technologies, the city of fantasy canvas and incredible experience, the city of sense and the X city of infinitive creation. From vision, hearing to touch, these cities will provide you with the most immersive experience of the future technology city.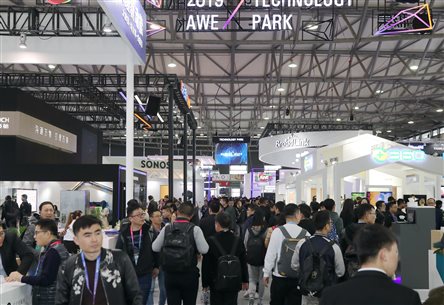 Moreover, adhering to the idea that science and technology is aimed to serve for daily life, Tech Park also introduces dozens of well-known brands in the intelligent industry including Iflytek, 360, Broadlink, AIspeech, Ezviz, SONOS, Mobvoi, and Sogou. These brands concentrate on artificial intelligence, smart home, video and audio, Internet of things and other fields, covering every aspect of our life. Through the platform of Tech Park, hundreds of scientific and technological innovation enterprises could show their latest technology application and intelligent products to consumers.
Three Festivals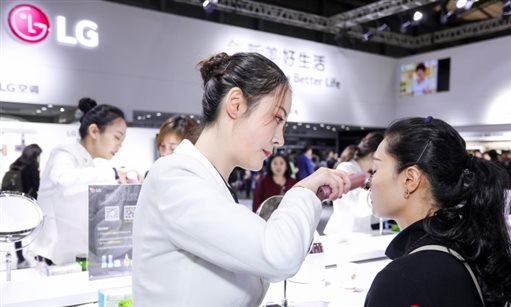 This exhibition launches its new trump of Beauty Festival with the slogan that I can unlock your beauty as long as you come. Want to be the prettiest kid on the street? Look here! It is said that the Beauty Festival will whisper you how to overrun your peers to be the most attractive one. You can experience here a variety of fresh beauty and health care products and reap new skills to achieve fashionable beauty. In addition, information about the dual prizes in the pavilion can also be seen at other pavilions where many electronic passes are set to convey news about themed activities and related brands. The audience can participate in the interaction at the experience area. After that, they can scan the code and light up a brand logo. When all logos are lighted up, they can get a prize, but if they share it to moments on Wechat, they will get a chance to win the ultimate gift packs.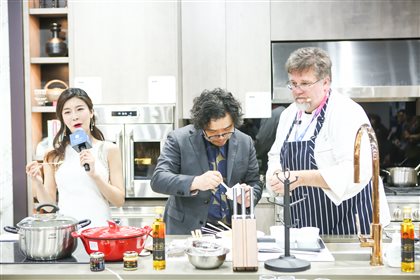 Except for the technology feast, dazzling festive welfare will absolutely hook your attention. Fotile, Robam, Sacon, Joyang, Panasonic, Vatti, Rinnai, Bosch, and Siemens are determined to cook delicious dishes with their latest kitchen appliances so as to satisfy your expectation for an exhibition full of colorful and mouth-watering food. AWE gather together kitchen appliances, famous cooks and fine food, making it possible to broaden your horizons and feed you up.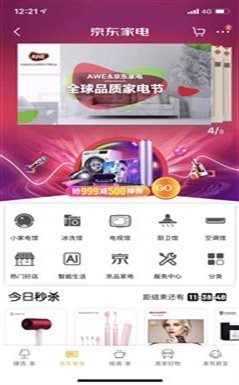 At the Global Quality Shopping Festival, you can not only meet with the latest brand pool composed by Haier, Midea, JD, Hisense, Bosch, Siemens, Panasonic, SONY, Samsung, LG, Huawei, TCL, LGD, Gree, Sharp, A. O. Smith, Fotile, Robam, Vatti and Skyworth, but also watch the show of the cutting-edge technologies such as robots and automation systems, and intelligent supply chain (logistics). Hisense will also launch the 5G-enabled smart city which can transform city operation and management into visibility, transparency, and readability. It will boost low-carbon, environmental protection, efficient municipal management, and offer citizens with safe, convenient and humanized service. More importantly, it creates a new mode and new thinking to design and construct smart cities. Providing users with a variety of products and services, Hisense strives for the common development of science, technology, and art.
Quality upgrading+ Early birds
Speaking of which, are you already feeling the adrenaline rush? Here, technological innovation, ecological reconstruction, boundary-breaking products. no highlights, no AWE!
To help exhibitors planning in advance to improve efficiency, the organizer have not only optimized the viewing experience but also added the website and brand search function to cater to various needs of the professional audience. while lifting the exhibition to a higher level, this move enables you to enjoy the "charm" of the exhibition in advance before the technological feast.
With the audience registration system officially opened, the final wave of benefits to all the lovely early birds. Knock on the blackboard!!! Early bird who register now can get a 50 yuan audience ticket for free! One month after the official countdown of the exhibition on February 11, 2020, the registration fee will be 50 yuan. Missing the annual science and technology fair will lead to a miss of a chance to witness the rise of great powers in advance. What are you waiting for? Just come and register, and we are here for you.