As 5G technology has achieved a leapfrog breakthrough, it can not only play a significant role in communication, artificial intelligence and other industries, but also is expected to promote a new round of technological revolution in the home appliance industry. On August 9, Leader launched 2020 "Cold Year" market strategy in Jinan and officially released the world's first 5G home air-conditioner, marking an important step for the industry in the 5G era. It will further advance the overall upgrading of smart-home air-improvement solutions.
"Ungelivable" WIFI technology discounts the experience of smart air-conditioner
A speaker of Leader rapped out on the release conference: "The WIFI configuration process of ordinary smart air conditioners is complicated. In addition to being difficult to bind, the stability and security are unsatisfying. Long distances or obstructions can lead to frequent failures, pauses and vulnerability to hacker attacks. This explains why many people use their smart air conditioners as ordinary ones." The past two years saw the accelerating trend of appliance intelligence and higher user expectations for experience of intelligent air-conditioner, but previous technologies cannot meet the demand.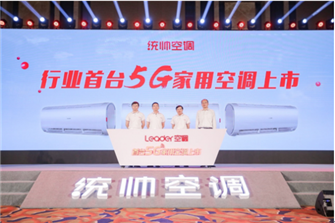 In contrast, 5G technology not only exceeds 4G by an magnitude in speed, but also has a wider and stronger signal coverage, manifesting its overarching advantages of multiple contexts application. To be specific, 5G can provide a more stable and unobstructed entrance for intelligent control by virtue of its high data rate, reduced delay, large-scale equipment connection and high safety coefficient and become a technical carrier in the era of IoT, strongly supporting the establishment of smart homes.
Safe and smooth control through scanning sends intelligent air-conditioners into the 5G era
5G air conditioners an be controlled with a mobile phone that can scan the code and bind in a few seconds instead through routers and gateways. Compared with complicated binding process of common rivals, the simple corresponding operation of the 5G air-conditioner won the recognization of the audience on the spot. But if 5G air conditioner is installed in the basement, will it be "blocked" like WIFI? As a matter of fact, Leader 5G air conditioner is based on the support of 310,000 base stations in China, which can effectively solve the problem of insufficient WIFI coverage and realize remote control anytime at anywhere. Meanwhile, it is so secure that you don't need to worry about your air-conditioner being hacked.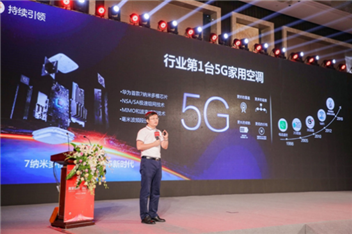 Five technological innovations promise young people high-tech air-conditioners
Mr. Chen, a customer from Hefei to make a visit, said: "Now users have a great demand for smart air-conditioners. This time, I witness 5G air conditioners and its five major technical upgrades which give me great confidence." Moreover, these differentiated technologies are attractive to young people. It is understood that at the launch site, Leader also demonstrated the five technologies including remote voice control, fast and hot startup, smart self-cleaning, automatically-adjusted wind and NB-Tot of this air-conditioner that provides rich personalized solutions for young users who advocate simple and comfortable life.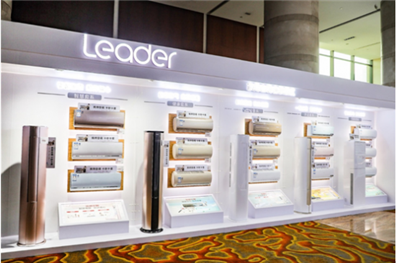 In terms of product sets, Leader has launched five sets of smart, healthy, fashionable, comfortable and energy-saving products according to the different living needs of young people, creating a comprehensive product matrix of light fashion and laying a solid foundation for it to lead the young consumer market. On the whole, targeting at people aged 20—35, this product constantly strengthens its competitiveness by upgrading experience of fashion and intelligence driven by user demand. Thanks to the strong push of "human and demand union", Leader air conditioner has already seized the first opportunity in the new cold year.