AWE2020: threshold of a future full of intelligence competitions of science and technology
Changes in the Fortune TOP 500 list are the best indicators to observe enterprise development and economy dynamic in different countries because it can reflect global economic development trends, the rise and fall of countries and industries, and vicissitudes of enterprise organizations. Fortune top 500 in 2019 shows that: Haier, Midea and Gree are on the list; Xiaomi is included for the first time; Huawei improves its standing; Suning, JD and Alibaba hold a stable position. The number of Chinese enterprises on the list has surpassed the United States for the first time, topping the list.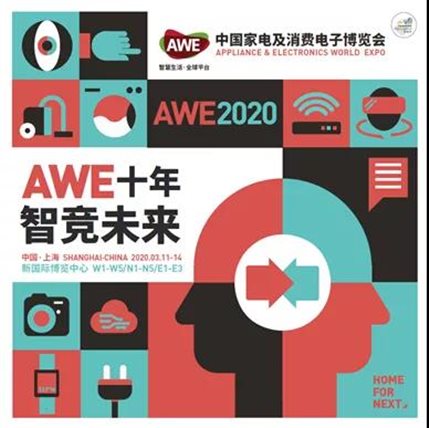 One reason why China tops the list is the rise of its scientific and technological power, which is also the cornerstone of future competition among powers. But what people don't know is that those Chinese enterprises among the top 500 are old friends of Chinese Appliance&Electronics World Expo (AWE), which is also valued by other technical giants. Having successfully held 10 sessions, now AWE, standing at a new starting point, invite you to attend the 11th session themed "intelligence race to greet future" at Shanghai in March 2020. There, we could together witness the latest innovative achievements in fields such as home appliances, consumer electronics, smart home, the Internet of things, artificial intelligence, 5G, smart transportation, smart entertainment.
Technology rise reshapes industry values in a decade
AWE has witnessed the rapid technology rise of China's home appliance in the past ten years. During this period, the industry has undergone a transformation and upgrading with constant individual innovations and surging futuristic technologies. Not only the appliance industry has made remarkable achievements in the world, but also smart home, smart city, artificial intelligence, 5G and other technologies shine brilliantly at AWE.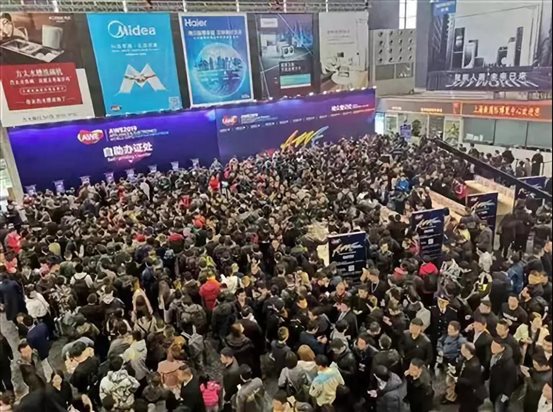 With the exhibition area of more than 150,000 square meters, AWE 2020 is expected to receive 1,000+ exhibitors, and 380,000+ visitors, indicating that AWE has become the weather vane of Chinese science and technology, the platform to show high-end smart-home appliances, and the main front displaying future science and technology innovation. In recent years, Haier, Midea has always occupied a whole pavilion to exhibit their IoT ecology and globalization framework. Other mainstream brands spanning from Gree, TCL, AUX, Hisense, Bosch, to Samsung, SONY, Panasonic, and JD, also present their contextualized solutions from smart home to smart transportation and smart city in the form of large exhibition stands. Science and technology park gathers together innovation investment institutions, technology start-ups and internet giants like Iflytek, Tuya, Tencent, Sinovation Ventures, Lenovo, GoPro, and UBtech, to display new progress in AI, robotics and automation and other areas on the spot.
The host sees AWE 2020 as the bearing of the preceding development in smart life and the starting point of its brighter future, and set up the target to shake off the flashy and strengthen the true value of AWE. AWE2020 will not only present visitors with technology evolution, but also the sketch of "intelligence race" in the next decade.
Global competition of intelligence + innovation and technology rivalry
Why do we theme AWE 2020 with "intelligence race"? literally put, it is to salute the rapid development of China's appliance industry in the past decade at the present time featuring value regress. But it also implies that the competition in the next decade will be about AI and cutting-edge technologies such as 5G, VR/AR, material innovation, display technology and smart city. Especially in the competition existing in stock market with the continuous improvement of manufacturing power, those who can master the core technology are likely to stand out.

Looking back at AWE2019, we can draw the conclusion that the global competition featuring intelligence has begun. Haier took the lead in displaying the globalization lineup of its 7 big brands. Last year, AWE exhibited six global brands like GE Appliances, Fisher & Paykel and AQUA, but this year, the Italian brand Candy is also included. Midea followed the trend to showcase its 7 major brands, including Little Swan, COLMO, Hualing which is just relaunched, and Bugu released that day. Hisense has displayed Kelon, Gorenje, York, when Gree exhibited Gree, Kinghome and TOSOT. It is obvious that Chinese appliance brands start to play the card of brand-group.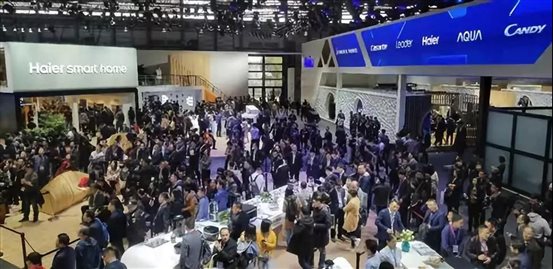 Besides the global layout, brands including Midea, Haier, Gree, Huawei, JD, or even Samsung and LG do not confine themselves to products anymore, but to boost extension when they prepare for market layout and competition. Midea, for example, shows not just home appliance at AWE, but the whole chain of cutting-edge technologies of consumer appliances, HVAC, robots and automation systems, and intelligent supply chain (logistics). In this way, it can provide users with diversified products and services ranging from consumer appliances with kitchen appliances, refrigerators, washing machine and all kinds of small home appliance as the core business, to HVAC business with home air-conditioner, central air-conditioner, heating and ventilation system as the core, and robot and automation systems composed by Kuka, Yaskawa and other joint ventures.
Haier, also occupying a whole pavilion, gets down to smart-home building together with its 7 brands at the same time. Furthermore, Haier breeds many minor brands such as ThundeRobot, V&H, TAB, Wisdom Life, KKC and Haier Medical, driven by the strategies of fostering minor brands and establishing a global Internet of Things under the guidance of "human + demand union". These brands encompass all aspects ranging from technology, life, to home building and medical care.
It is worth noting that the accelerated commercialization of 5G technology and the continuous integration of AIoT promote the completion of pilot phases and the application of new technological changes and innovative products. At AWE 2020, we can witness new attempts and explorations of those brands with their newborn technologies.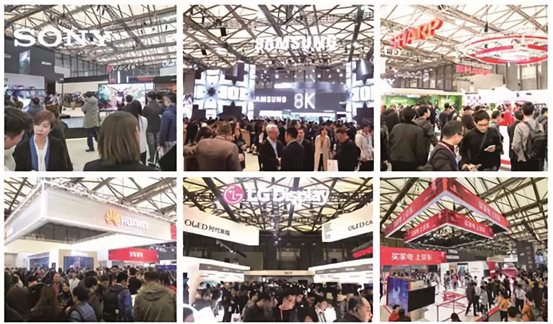 By then, foreign brands such as SONY, Samsung, Sharp, Panasonic, LG, LGD, as well as domestic brands like Skyworth, Hisense, Changhong, TCL will display popular laser TV, large-screen CTV, 8K TVs and AI products at AWE 2020. But what's more attractive is that it will unveil the AI-based TV supporting face recognition, voice interaction and customized functions on site, bringing you a visual feast of smart home. That Huawei participates in the exhibition for years has become a highlight. In 2020, consumers can observe the evolution of Huawei's Hilink and personally experience the latest various intelligent products and smart homes at its exhibition area. It is worth mentioning, Hisense will present smart blocks energized by 5G technology, which makes the city management "visible", "transparent" and "understandable". Smart block helps to setup a green, efficient municipal management featuring low-carbon, provide citizens with safer, more pleasing and convenient and more user-friendly services, and pave new thinking and model to construct smart city and supervise the application.

As for innovative products and solutions, AWE2020 will continue to display the latest results of deep integration of the household appliance and consumer electronics industry and cutting-edge technologies such as AI, mobile Internet, IoT, cloud computing, and big data, but to add more diversified elements. Undoubtedly, intelligent appliances, smart home, smart traffic and smart entertainment will be the biggest attractions at the upcoming exhibition. And what's behind technology feast is the rise of Chinese technology.
At last, the most important thing to say three times:
80% of booths at AWE2020 have been sold out!
80% of booths at AWE2020 have been sold out!
80% of booths at AWE2020 have been sold out!

Main Information of the AWE2020
Time: March 11-14, 2020
Address: Shanghai New International Expo Center (SNIEC)
Pavilions::W1-W5,N1-N5,E1-E3
Contact:
China Household Electrical Appliances Association
TEL: +86 10 6709 3609
FAX: 010-67156913
E-mail: awe@cheaa.com
WEB: www.awe.com.cn