Resilience of Chinese economy |
Jiang Feng: wisdom and diligence contribute to the rise of Chinese household appliances
Editor's note: Xinhuanet has unfolded a national-wide interview themed "Resilience of Chinese Economy". It aims to explore the key to and the resilience of the stable, sustained growth by interviewing various domestic enterprises, to dig out China's economic potential to move on, fully reflect its economic status, and develop new drivers for the economy amid the transformation.
This campaign causes broad resonance in the business sector and the economic sector.
Over the past 40 years of reform and opening-up, China's household appliance industry, with its wisdom and diligence, successfully turns itself from being unpracticed to the global standard setter, which is a typical epitome of China's economic resilience. Jiang Feng, chairman of the China Household Electrical Appliances Association (CHEAA), who has joined in the efforts of the industry in 1982, is the witness and promoter of this 40-year splendid transformation. She wrote a special article for the campaign entitled "Wisdom and Diligence Contribute to the Rise of Chinese Household Appliances".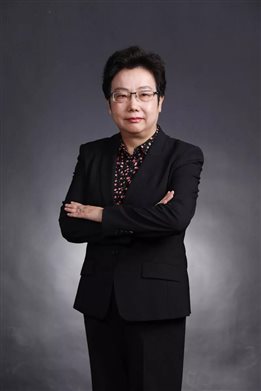 Jiang Feng, chairman of the CHEAA
Here's the full text:
The rise of the home appliance industry is an important historical witness of China's 40-year reform and opening up. Today, China has become the largest producer and trading dealer of household appliances. Compared with 1978, the main business income of the industry reached 1.49 trillion yuan in 2018, an increase of more than 3,500 times. Total profit reached ¥122.5 billion, an increase of about 4,000 times while the total export volume reached $68.63 billion, an increase of more than 2200 times...
The era endows the industry with a once-in-a-lifetime opportunity. This industry without any foundation reshapes itself as a global leader through its wisdom and diligence, writing a glorious chapter of the great rise of China's manufacturing.
Starting from scratch
Between 1949 to 1978, this industry was almost stagnant except a few electric fans and irons. Several domestic refrigerators served for industrial and medical units. The self-made washing machine was rough in technology and low in quality, with an annual output of only over 300 sets, let alone air conditioners and electric heating appliances.
The industry's output value was only 423 million yuan in 1978 when China's first fully-automatic washing machine was born in a Wuxi factory. In 1979, He Xiangjian, director of a small factory, discovered a business opportunity from small household appliances brought back by his relatives from abroad. Then buying 100 sets of parts, he studied how to assembly and product metal electric fans. In 1984, Haier introduced the first four-star refrigerator production line in Asia from Liebherr. However, the new director Zhang Ruimin was in a dilemma of trading losses, unmarketable products, and slack people, so he had to borrow money from the neighborhood committee to pay to workers before the Spring Festival. In the same year, Pan Ning with over 100 workers, hammered out two Ronshen refrigerators in a simple shed.
More than 40 years ago, China's household appliance industry started on such a weak basis. At that time, there were two development approaches of "self-reliance with local methods" and "modernized industrial way with a high starting point in the cycle. After abroad investigation of the original Ministry of Light Industry and enterprises, they eventually determine to "encourage the introduction of advanced technology and equipment", then foreign advanced technologies were introduced to build manufacturers of household appliances and parts.
In 1983, the first refrigerator production line introduced by Guangzhou Wanbao electric appliance company from Singapore went into operation. The following year saw the introduction of the second production line from Japan, marking that this pattern became the model for light-industry enterprises. In 1984, Yingkou washing machine factory imported China's first double-barrel washing machine production line and technology from Panasonic of Japan. Since then, the industry was frenzy about foreign-technology introduction. By 1986, 56 projects had been brought into the washing machine industry, as well as more than 40 refrigerator production lines. Meanwhile, the introduction of some critical parts gained the support of the State Development Planning Commission. In 1984, two refrigerator compressor factories in Guangzhou and Beijing were listed as the key projects of the national "sixth five-year plan", which laid a foundation for the development of our refrigerator compressor industry.
With the reform and opening up, the rapidly developed national economy and the gradually improved living standards, the home appliance purchasing power shoots up. The new "three-big-items"—TVs, washing machines and refrigerators have become popular goods that are in short supply. The penetration rate of household appliance soars in urban areas. According to the National Bureau of Statistics, China's total retail sales of durable consumer goods increased by an average of 41.9% each year from 1984 to 1986, including 157.3% for refrigerators and 77% for washing machines. By the end of 1988, Every 100 urban families in China had 44 television sets, 28 refrigerators and 73 washing machines.
When the ballooning appliance production provides plenty of products for the market, the expanding variety also meets its popularization demand. From 1981 to 1985, the varieties of household appliances increased from less than 30 to more than 100. As the state council issued regulations on quality responsibility for industrial products and the "three guarantees" regulations in 1986, enterprises began to improve their quality awareness and emphasize technology and equipment introduction, as well as learning modern management methods.
Growing in market competition
In 1988, the industry was developing rapidly with its output value exceeding 50 times that of 1978. However, enterprises were divided into many ministries and commissions, such as light industry, machinery, aerospace, aviation, electronics and shipbuilding, which urgently needed to be transformed from departmental management to industry management. Driven by the trend and institution reforms, CHEAA was formally established, leading the industry management gradually to the right track.
In the 1990s, China changed its support policy to the household appliance industry by canceling relevant preferential and protection policies. Expelled from national planned products, the household appliance industry practically entered market competition. This mechanism generates quality stratification, so those excellent enterprises are further strengthened and develop into multi-category and diversified enterprise groups through M&A or investment in new fields. By1998, Haier has merged 18 enterprises and revitalized more-than -1.5 billion-yuan asset, shaping the small refrigerator enterprise that was on the verge of bankruptcy into a large comprehensive household appliance group with annual sales revenue of more than 16.7 billion yuan. A number of enterprises explore financing channels and influence through listing. Chinese household appliance brands gradually occupy a dominant position in the domestic market.
In the mid-1990s, almost all multinational appliance companies were attracted by the huge market to invest in China, exemplified by Panasonic, Bosch, Siemens, Samsung, LG, Whirlpool, Hitachi, Sharp, Electrolux, Mitsubishi, A.O.Smith... Excess production capacity and the entry of foreign enterprises changes the supply and demand relationship in China, pushing the competition onto a white-hot stage. Consequently, China's household appliance industry faces a comprehensive test of capacity control, structural adjustment, and competition with high-level multinational enterprises.
Competition forced leading enterprises of home appliances to increase technology investment through multi-channel financing to improve their technical level and development ability of new products. They also began to value environmental protection, energy-saving and the industrial design of products. The market transformation from under capacity to excess capacity induces enterprises to emphasize the adoption of new technology, crafts, and the development of new products. Home-appliance technology is gradually transferred from large-scale introduction to research and development, with faster development speed and more high-value-added products. Major electronics enterprises started to establish technology development centers and product testing centers. For example, Haier, Chunlan established postdoctoral workstations and cooperated with many universities to carry out scientific research, and the new products independently developed by Chinese household appliances enterprises gradually became popular commodities. CHEAA actively organizes enterprises producing refrigerators, freezers, and compressor to use the Montreal Protocol Multilateral Fund and the Global Environment Facility to accelerate the CFC replacement process and the development of energy-saving products and technologies.
The structural adjustment of household appliance products has developed to a high level in many fields. Capacity investment has shifted its focus from refrigerators and washing machines to air conditioners, microwave ovens, electric water heaters, freezers, and other fields. Fresh-preservation, fuzzy control, and frequency conversion have emerged in an endless stream. Small home appliances also make impressive progress in breed, specification, design, and color, permeating to all domains of domestic life, including electric water- heater, water cooler, electric heater, range hood, rice cooker, iron, fan, electric blanket, hair curler, and electric-shaver.
Against the backdrop of overcapacity, domestic enterprises have enhanced their efforts of expanding overseas markets. Coupled with the export of joint ventures, related exports have grown rapidly. Moreover, these enterprises started marketing their brands and setting up factories abroad. In 1996, Haier established the first joint-venture factory in Indonesia, marking the beginning of the internationalization of Chinese household appliance enterprises. In 2000, China's entry into the WTO further opened its domestic market and provided these enterprises with a broader international market. From 2001 to 2005, the average export growth rate of home appliances was 29.8%, 10.4 percentage points higher than that of 1995. The export mode also changes from assembling and processing with supplied materials to processing with imported materials. General trade accounts for a larger proportion and the export proportion of big household electronics and accessories rises significantly.
Against economic globalization, China's home appliance industry including white goods seizes the historical opportunity of global industrial transfer, continuing the worldwide manufacturing transfer. Additionally, domestic appliance enterprises have grown rapidly in competitions with multinational companies, and a number of enterprises with over-10-billion-yuan sales revenue and over-10-million production and sale in single product have emerged. By 2010, there were two Chinese household appliance enterprises with sales of over 100 billion yuan. That of Haier, Midea, Gree, Hisense Kelon and Galanz group totaled more than 373.5 billion yuan, 8.2 times that of 1998, accounting for more than 40% of the total industry revenue. By 2012, the industry has developed into a giant with 1.1-trillion-yuan sales and the largest production scale. It has yielded complete industrial chains, the localization of production, research and development of critical parts such as compressors, televisions, gradually setting up a full-fledged industrial system encompassing production, management, scientific research, standard, testing, information and talent training. China transforms as the world's leading manufacturer and trader of home appliances, while its home-appliance industry becomes the well-recognized representative of "made in China".
At the beginning of the appliance industry, China substantively introduced related production technology to avert the detour of blind self-exploration, thus laying a solid foundation for hopping development. What's more important is that our enterprising leading appliance enterprises have successfully integrated into the global economic pattern.
Rising through constant innovation
The 12th five-year plan saw many changes in macro-economy and the household-appliance market environment. For example, China's economy has entered a "new normal" without strong growth momentum. As fast-growing Internet technologies induce profound changes in channeling and manufacturing, we have stepped into an era of diversification and individuation, with obvious consumption upgrading. However, due to many factors, problems accumulated in the process are increasingly prominent. Actively responding to the central government's request of economic development transformation, the household appliance industry has continuously intensified transformation and upgrading by launching supply-side reform, achieving remarkable results.
Encouraged by leading enterprises, enterprises' R&D investment has reached an unprecedented level. Haier, Midea and other key enterprises have established global R&D systems consisting many overseas R&D centers, and gathered global talents through open innovation. The construction of scientific and technological R&D system and talent pool have been basically completed, and the industry has more than 40 state-recognized enterprise technology centers. The independent innovation capacity of our household appliance industry has been significantly improved, generating endless innovative product, so we can conclude that a sound, healthy innovation atmosphere is taking shape.
The increase in research and development investment has greatly enhanced the innovation capacity of enterprises, which boosts generous scientific and technological achievements, swelling self-owned intellectual property rights, and significantly lift in the proportion of invention patents. By the end of 2018, Haier, Midea, and Gree have applied for more than 180,000 patents in China, according to the State Intellectual Property Office.
The continuous upgrading of appliance product structure contributes to the constant larger share of medium-and high-end products. Products featuring frequency conversion, energy-saving, large capacity, embedded design are snowballing. CMM statistics show that in 2018, the retail-volume shares of variable-frequency air conditioners, refrigerators and washing machines in domestic urban markets reached 70.6%, 52.6% and 62.2%, respectively, up 16.6, 40.6 and 42.2 percentage points over 2013, respectively. In 2018, the proportion of retail sales of three-door, multi-door and dimidiate-door refrigerators increased to 73.7%, 11.5 points higher than that of 2015. Smart home appliances, partition washing machines, water purifiers, high-speed blenders, dishwashers, and other emerging categories are sprouting fast.
Consumption upgrading, together with increased technology investment to improve quality and value, builds the competitive edge of our independent appliance brands in the high-end product market, as well as in markets that are initially dominated by foreign brands such as large-capacity air-cooled multi-door refrigerator, large-capacity front-load washer, variable-frequency air conditioner, IH rice cooker. According to data from All View Cloud, in 2018 when the whole industry was under great downward pressure, the total retail share of domestic brands was 57.5% among the top 10 brands in the dimidiate-door refrigerator market, 2.9 percentage points higher than the same period last year.
Home appliance companies dedicated to enhancing production automation, informationization and intelligence. In particular, many enterprises throw more money into intelligent manufacturing since 2015. Various small manipulators and six-axis robots appear, on a large scale, at production lines of appliances and key components, and those repetitive, error-prone, danger, and tiresome posts like welding, stacking, assembling, and feeding, tend to be completed by industrial robots, manipulators, AGV car, which has become a common phenomenon. Leading enterprises enthusiastically build intelligent factories based on automation, informationization and modularization, to carry out mass customization services. More enterprises will build intelligent workshops to promote digital operation of the value chain, by providing remote operation and maintenance services. 14 enterprises including Haier, Changhong, Skyworth, Midea, Hisense have successively become "intelligent manufacturing comprehensive pilot demonstrations" of the Ministry of Industry and Information Technology.
Since the 12th five-year plan, with the increasing popularity of new technologies such as the Internet, the channeling of the household appliance has undergone profound changes. In the past two years, new technologies have promoted the surge of smart retail and smart logistics, the rapid integration of online and offline services, and the emergence of new channels such as social e-commerce and Wechat stores. Appliance enterprises are also exploring new markets and establishing new vertical full-retail platforms that connect urban development with rural development, online selling with offline selling.
According to the estimation of CHEAA, the proportion of China-made air conditioners, compressors and microwave ovens in the global output remains at 70-80% in 2018; that of refrigerator compressors is about 60%-70%, refrigerators/freezers and washing machines about 50%-55%. China remains a major manufacturer of home appliances. According to data analysis by the United Nations, the market share of China's appliances in the global export market remained around 38% in 2018, including 31.4% major appliance and 46.4% small electronics.
Many years of efforts push China's appliance transformation from a purely export-oriented trading model to a new international strategy, qualitatively improving the domestic brands' position in the international market. Chinese enterprises have made more investments and acquisitions abroad, and core enterprises have made significant progress in overseas production, research and development, and brand layout that is conducive to implementing brand strategy. Haier, Midea, Hisense, TCL and other Chinese appliance companies have set up R&D centers and production bases overseas. Through MA and share-buying, they have successfully obtained the European and American major selling channels to carry out global brand layout, yielding a result that the proportion of overseas sales rises rapidly. In 2018, the self-owned brands of Haier, Hisense, Gree and Midea accounted for 100%, 60%, 40% and 30% of their export products respectively, revealing their international influence.
Although the industry is facing undue downward pressure and the international environment is complex and changeable, China appliance industry still shows strong resilience. According to the National Bureau of Statistics, in the first quarter of 2019, the cumulative sales revenue of the industry reaches 494.19 billion yuan, up 5.1% year-on-year. Profit totals 32.31 billion yuan, up 21.8% year on year. That the industrial profit growth is significantly better that of sales revenue indicates that the transformation and upgrading have paid off, fostering an exciting momentum of overall quality development.
In order to become a power in global home appliances, our appliance industry must adhere to independent innovation, brands building, and global reach to meet the needs of global consumers.
Main Information of the AWE2020
Time: March 11-14, 2020
Address: Shanghai New International Expo Center (SNIEC)
Pavilions::W1-W5,N1-N5,E1-E3
Contact:
China Household Electrical Appliances Association
TEL: +86 10 6709 3609
FAX: 010-67156913
E-mail: awe@cheaa.com
WEB: www.awe.com.cn