AWE 2019: Starting Point for Next Golden Decade
At the end of 2018, we have just celebrated the 40th anniversary of China's reform and opening-up. In 2019, we are here to embrace a new stage of reform and opening-up. In 2018, the China Household Electronics Appliance Association (CHEAA) celebrated its 30th birthday. In 2019, CHEAA starts its new journey of 30 years with AWE as its stage. In the past decade, we have witnessed a golden age of CHEAA. In 2019, we can see AWE as the beginning of another golden decade.
From the AWE 2019, what do we see is not only the painstaking efforts of Chinese home appliance industry, but also a better, brighter future. AWE 2019 leads us into a new journey.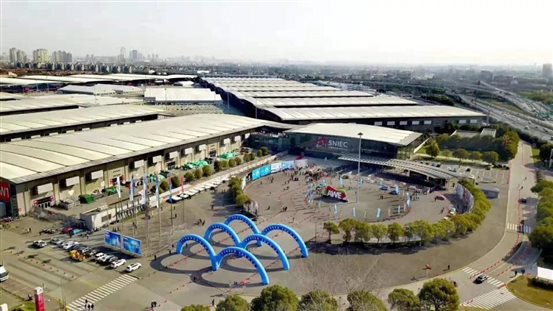 New Journey, New Starting Point
If we sort out AWE's development strategy now, we can simply divide it into three stages: quantity, quality and globalization. It is important to note, however, that these three phases are not separate, but are synchronized.
The number of participants and booths area of AWE have been growing. Shanghai New International Expo Center (SNIEC), the host of the AWE 2019, has 17 pavilions, but ten of which are occupied by the AWE. The rest seven pavilions are occupied by the metallurgical industry, a mainstay of Chinese manufacturing. AWE 2020 will add three more pavilions, up to 13 pavilions! What a grand spectacle! In terms of the visitor number, the AWE 2019 has exceeded 300,000 visits for the first time and is likely to stand at 350,000 to 360,000 visits.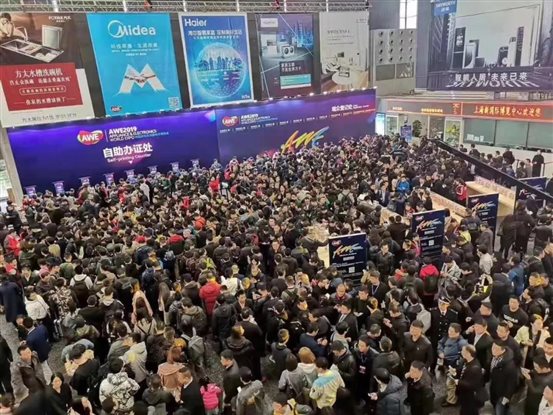 When it comes to quality of participants, more and more small brands want to apply for the exhibition while head brands are almost all present. The quality of enterprises participating in the exhibition improves the quality of AWE as a whole. I even think, AWE is very likely to become a threshold of Chinese home appliance enterprises - only those who have the conspicuous strength and high reputation are qualified to participate in the exhibition.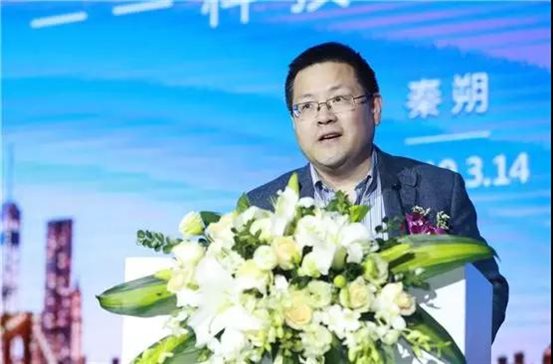 Attendance of business leaders has greatly raised the quality and value of AWE. Liang Haishan, vice chairman and CEO of Haier group, Takahashi Hiroshi, chairman of Sony in China, Yan Xiaobing, senior vice President of JD group, President of 3C electronics & consumer goods retail business group of JD retail group, and Wang Cheng, CEO of TCL intelligent terminal business group... The participation of high-level guests may become the normal situation of AWE.
In terms of public figures, the AWE 2019 plays down the attendance of popular stars, but inherits the feature of that at the spot, there will undoubtedly be a leading figure from the financial and economic circle every year. In 2018, we invited Wu Xiaobo, and 2019 Qin Shuo. Such an arrangement makes AWE more professional, profound and valuable.
It is fair to say that the AWE has climbed a peak in terms of quantity and quality, and it has also emerged to draw attention in globalization. AWE values the invitation and reception of overseas audiences and medias all the time, and the number of overseas audiences may account over 10% of the total this year.
What is more worth mentioning is that Arbeitsgemeinschaft Die Moderne Küche (AMK) having more than 140 member enterprises—the authority of modern kitchen , debuted at this AWE with more than a dozen of its member units, greatly promoting the full exchange between European enterprises and Chinese household appliances industry.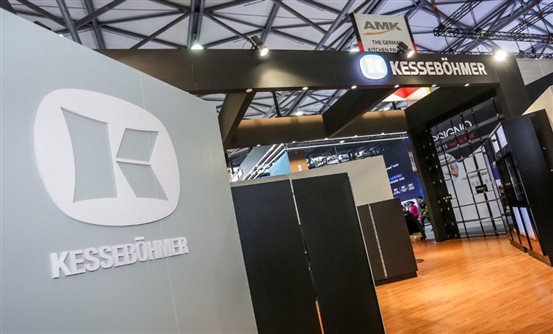 AWE has become one of the top three world exhibitions of home appliances & consumer electronics industry, the another two are IFA and CES. However, compared with IFA and CES, there is still a long way to go in attracting overseas enterprises to China. But the visit of AMK group is a good start. It is foreseeable that there will be more and better changes no matter in quantity, quality or participation of overseas enterprises on the AWE 2020. Perhaps, the next golden decade of China's home appliance industry will start from now on!
Novelty and sincerity of AWE
The biggest change of the AWE in 2019 is that the setting of pavilions are getting more intensive, and more latest trends are reflected in the exhibition. Kitchen appliances are displayed at N1 and N2 pavilions, clearly conveying that the kitchen electricity industry is still expected to be bullish because it has a huge rising space and a good growth momentum. W4 pavilion is exclusive to the household appliances where displays the latest products of personal care, cleaning and health care appliances, indicating that being healthier has really become the trend of the times. This year, Sharp, Sony and Samsung attend the event, together with all domestic color TV enterprises, which further highlights AWE's say in the field of color TV. In addition, Midea, following Haier, exclusively takes the W1 pavilion. Two big macs, one in the south and one in the north, continue to lead and defend the home appliance industry and AWE, just as they do in the home appliance industry. Moreover, there are science and technology park at N3 pavilion, comprehensive consumer electronics at W2 and W3, accessories at N4 ...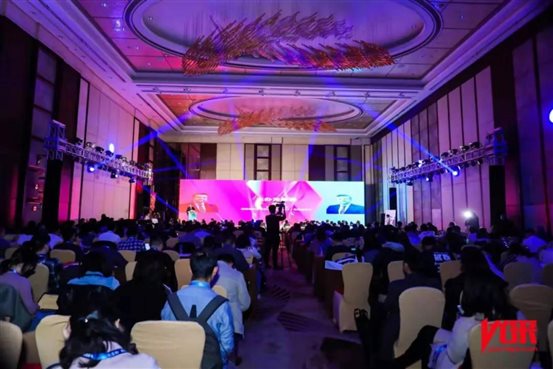 This year, besides the CHEAA, China Video Industry Association (CVIA), China Real Estate Association (CREA) have also attend at the exhibition. Some of them take part in the activities organized by enterprise, while ome others hold relevant industry forums. For instance, BSH exclusively titles "2019 Forum on China real estate fine decoration and modern kitchen development" which deeply discusses fine decoration and modern kitchen development strategy by closely combining reality with the current trend. Youcai, the China real estate purchasing platform of CREA also organize real estate purchasing groups to go deep into AWE exhibition and conduct investigation on booth purchasing.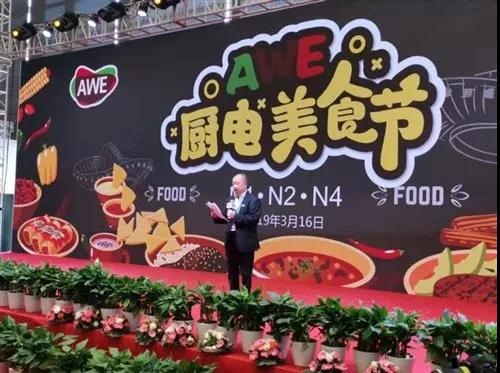 It deserves to be mentioned that "AWE 2019" held on March 16, is a sincere gift from the host to consumers. During the AWE 2019, considerable exhibitors joined the efforts of CHEAA to hold the first "Kitchen Appliances & Gourmet Festival". Kitchen science and technology, modern aesthetics, delicate dishes and popular new products come across with each other on this day, presenting the new changes that have taken place in Chinese kitchen to everyone.
Additionally, we will witness more creative ideas carrying warm sincerity. Take advertising as an example, we have advertised on the broad screen along the bank of Huangpu River for 2 hours and all ads have appeared in the form of AWE + names of participating enterprises. No one was more serious than CHEAA in the aspect of helping enterprises build momentum and influence.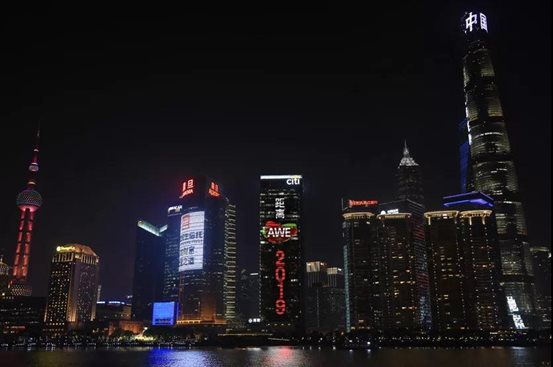 At the AWE 2019, you cannot find dancing, singing or other performance, and both enterprises and audiences concern on products and enterprises. There are four words which can best depict what it was like there: lively, noise-free, enthusiastic and orderly. In terms of audience guidance, battery cars, storage services, catering and various services, the organizers have made every effort to free people from lineups and walks, thus they can save their energy and vigour to watch these exciting exhibits.
Above all is just a glance into the exhibition, and more feelings can only be experienced in person. So AWE 2020, you've got to come!
Main Information of the AWE2020
Time: March 11-14, 2020
Address: Shanghai New International Expo Center (SNIEC)
Pavilions::W1-W5,N1-N5,E1-E3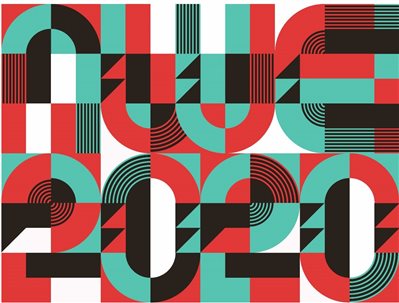 Contact:
China Household Electrical Appliances Association
TEL: +86 10 6709 3609
FAX: 010-67156913
E-mail: awe@cheaa.com
WEB: www.awe.com.cn