AWE: Development trends of household appliance
Shift from manipulated services to active services
According to the products shown in AWE2019, with continuous progresses in information technology and the maturity of the AI algorithm, the single-machine intelligence level of household appliances has been significantly improved. Early intelligent home appliances remote-controlled by mobile phone through WiFi have been common configurations which are endowed with "perception". The wide application of AI technology, image recognition technology, and big data technology has boosted the development of "super intelligent" home appliances which have independent judgment and the ability to "think", and can realize self decision-making and provide initiative service according to the state of equipment and different contexts.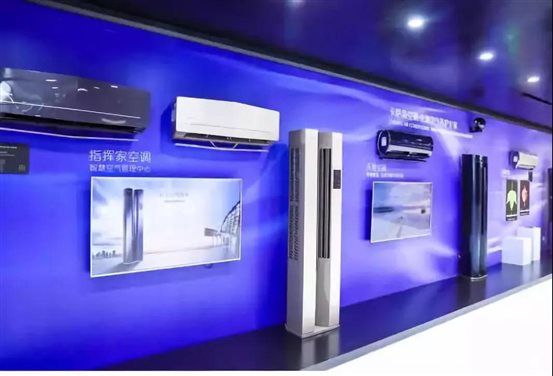 Ordinary air conditioners usually blow one kind of wind at a time, but Casarte "conductor" air conditioners can blow out winds with various temperature through the double-cycle air supply system and intelligent temperature sensing technology, which can automatically detect the subjective comfort of users. This air conditioner can customize the exclusive temperature according to different needs of different people at different times, making life healthier and more comfortable. The top camera of COLMO BLANC air conditioner can automatically recognize faces and collect the facial information of family members, then accordingly adjust the temperature and wind speed based on their preferences. LG Deep ThinQ's new air conditioner can get temperature, humidity, air quality, living environment, and other information, as well as learn to analyze users' habits, living patterns and language features.
Casarte launches many refrigerators with original MSA oxygen control and preservation technology. These refrigerators can independently adjust the nitrogen and oxygen ratio, effectively slow down the metabolism of food cells and the oxidation of food materials, and achieve fresh effect at the level of cell. COLMO BLANC refrigerator equipped with the AI technology of image recognition and deep learning functions, can identify food materials and retain freshness at various levels based on different food. The temperature detector set in the microcrystalline cabin of COLMO BLANC refrigerator can accurately perceive the crystallization state of different meat at diverse parts. Through the intelligent cooling technology under the reverse-freezing law, food materials can always be at the best preservation state, enabling to keep their best flavor and quality for a week.
COLMO BLANC washing machine can conduct samples for clothes through AI camera. By doing so, it can get multi-dimensional information including clothing type, color, size, bubble residual and correspondingly adjust water and detergent consumption, washing mode, water temperature and other aspects. Its independent completion from washing to shape and color maintenance meets complex demands on the one hand, and frees users from its cumbersome operation on the other hand. LG Zhenyun washer&dryer is the world's first washing machine adopting DD motor of the fifth generation of artificial intelligence. It can automatically sense the clothes with the help of the washing big data, and customize the hand-washing mode to reduce the damage of clothes.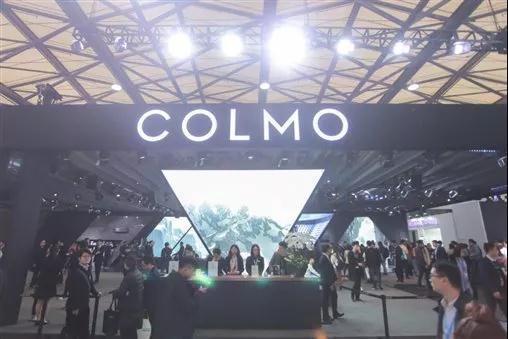 Active service providers are also not uncommon in kitchen appliances and small appliances. By virtue of AI technology, COLMO BLANC cooking robot can identify subtle differences in rice quality, and set up "precise rice-water ratio" in automatic cooking of rice, soup and porridge according to the best rice-water ratio and cooking curve matched with distinct rice species. In this way, it can give full play to the best aroma, sweet, soft, glutinous, elastic and white characteristics of rice so as to provide users with the enjoyment of high-nutrition. At the same time, Rinnai releases a gas cooker with pot bottom induction function. When there is no pot or moving the pot while fire is on, the fire will be automatically adjusted to a small fire. When the pot is put back, the fire will automatically readjust to the previous level but if the interval is more than 1 minute, the fire will automatically be off. Moreover, this gas stove is also equipped with intelligent temperature sensor with menu function, which can automatically set different modes such as cooking noodles, boiling food and others.
Viomi AirBot range hood adopts image recognition technology to dynamically track, perceive and capture the lampblack in real time, so as to realize " where there is smoke, there is wind". Robam's new brand "Turkey temperature induction cooker" can automatically monitor and control temperature, anticipate the next move of users through the temperature perception, and activate AI voice prompt at the key moment to achieve "frying does not burn the pot, boiling does not spill over the pot'. In terms of small appliances, Panasonic CH2385WSC does not only own functions of health washing, anti-pollution technology, intelligent sensing but also can carry out urine and body fat detection, generate personal health record on this basis, realize automatic identification management of fingerprint data, and guide users to maintain health with the support of cloud big data.
Smart home appliances can actively identify external conditions and provide active services to users, indicating that the sensing technology develops towards active multimodal perception and has strong cloud collaborative computing capacity. More and more household appliances gain the identification ability, which means that the application of computer vision technology and image recognition technology has made a great breakthrough in household appliances.
AWE 2020 is under preparation
Please do not hesitate to contact us for booth reservation
Contact information of the host:
The Chinese Household Electrics Application Association
TEL: +86 10 6709 3609
FAX:010-67156913
E-MAIL:awe@cheaa.com
WEB:www.awe.com.cn