AWE: Development Trends of Household Appliance
Attention Shift from Products to User Experience
AWE (Appliance& electronics World Expo) April 2, 2019
Nowadays, consumption preferences and demands of consumers are changing. Gradually they pay more and more attention to personalized, convenient and experiential consumption. Meanwhile, the rapid development of big data, artificial intelligence (AI) and other new technologies enable household appliance enterprises to better understand users' demands. The products displayed on the AWE 2019 indicate that the research and development preference of home appliance enterprises has undergone obvious changes, shifting from valuing technologies and products to emphasizing user experiences.
Energy conservation and environmental protection are still the eternal pursuits of the development of the home appliance industry. It is not uncommon to see products such as frequency conversion products, energy efficiency class 1 products and products with VIP vacuum insulation technology from the AWE 2019 on-site exhibits. Now, it is rare to see the simple comparison among products' performance indicators, while frequency conversion and efficiency have become measurement standards. The purpose of product research and development of home appliance enterprises is to provide more appropriate services to targeted users with specific demands and to preferentially solve problems and inconvenience occurring in user experience.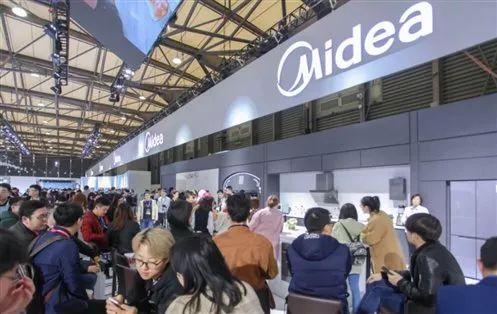 The core function of refrigerator fresh-keeping has been further explored. Many enterprises have displayed refrigerators that can realize the partition storage for different foods, medicines and cosmetics, as well as all kinds of fresh-keeping technologies developed for the ultimate fresh-keeping effect. Haier Heyan refrigerator can sense the light and shadow changes of food materials in 0.01 second, realize precise air cooling, and improve the preservation effect by 20%. The refrigerator adopts technologies of oxygen resistance and dry and wet storage, which can accurately control the humidity in dry and wet areas at 45% and 90%, respectively. Midea refrigerator upgrades microcrystalline technologies to V-Tech intelligent technologies accompanied by more abundant food database. The new system can optimize its sensor sensitivity through five-dimensional stereo temperature-sensing detector set in the microcrystalline system. The detector can accurately perceive various crystalline states at different parts of meat. According to different freezingpoints of ingredients, Midea refrigerator can ensure their original fresh and the best flavor of meat and seafood by using precision inverse rules of intelligent cooling.
Samsung refrigerator RS5000 adopting SpaceMax™ Technology is equipped with a metal back-board sensing the uniform cold, which can reduce the temperature fluctuation caused by frequent opening and closing. This refrigerator has four fresh-keeping modes for fruits and vegetables, drinks, fish and meet, and refrigeration, which can provide more refined storage scheme according to different ingredients. Hisense PUS refrigerator combines wine cabinet and refrigerator to solve the problem of the joint storage for wines and delicacies. By utilizing "all-round purification" technology, the PUS refrigerator can carry out precise purification by region, with the sterilizing rate up to 99.8%. With the combination of the PCI superconducting and rapid-cooling technology and encircling cooling system, TCL X10 refrigerators can achieve fast retention of fresh meat flavor within the shortest time. Omagh platinum refrigerators adopt metal cooling homogenization technology to adsorb water vapor to the metal wind channel plate, forming water mist to lock the moisture of food materials.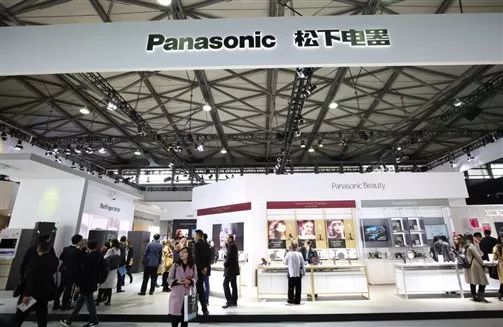 The core function of washing machine focuses on healthy washing and care, and new products of washing machine are still the highlight of each major brand. Cygnet releases a new product of ultrafine cleaning, whose roller has a ten-layer health protection system. This washing machine can eliminate the health risks caused by residual detergent and bacteria. Panasonic ALPHA washing machine is equipped with healthy, clean care+ system integrating deodorization technology using NanoeX nano-water ion and Ag+ photodynamic silver sterilizing technology, which makes it possible to realize strong deodorization and deep sterilizing at room temperature. LG's new mashing machine with steam-washing + technology can not only eradicate bacteria and mites, but also care for baby's tender skin and reduce wrinkles of clothes. TCL introduces the first washing machine that can dry down jackets, which is realized by using condensing low-temperature quick-drying technology consisting of gentle baking at 50℃ and double frequency conversion. Haier and TCL launch their new generation of washing machines featuring "cleaning". Haier's second generation of free-cleaning washing machine gives up the outer bucket, and completely closes the bottom drain hole. Consequently, the zero cleaning of the inner bucket is realized with no residual stains and no health risks, and the maximum capacity of the inner bucket is also guaranteed, saving 30% water compared to previous generations. TCL shows the first compound drum washing machine without door sealing structure in China, realizing 100% pollution free.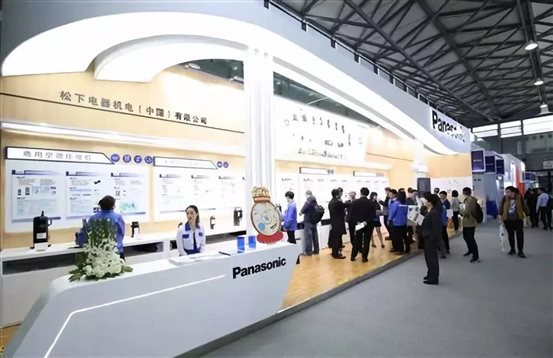 Enterprises also optimize user experience of air conditioner in the respects of "comfortable wind" and air purification. As air purification is generally and highly valued, Gree, Midea, Haier, Hisense have all brought out their new air conditioners with fresh air technology. Midea's wind-free™ wall-mounted air conditioners, equipped with high efficient purification network and micro positive pressure technology, can realize the new model of air blowing and automatic scrubbing with a simple click. Gree's fresh air cabinet air conditioner adopts the full heat exchange technology, assuring the heat and humidity exchange without mixing fresh air and exhaust air, so that only fresh air can be sent to the room; Haier's self-cleaning air conditioner adopts fresh air purification technology with hybrid powers, enabling the air outlet mode to upgrade from "internal circulation" to "external circulation". Hisense X610 air conditioner can serve as an air purifier at the same time. By adopting TM system of HI-SAP laminar air flow purification, it can achieve 3-minute air cycling and 12-minute even air purification in a house. Panasonic's new air conditioner with nanoe water ion technology improves its purification power to an unprecedented level up to tenfold, covering a broader purification range in a more efficient manner. Air conditioners that achieve "comfortable wind" through human body induction and the optimization design of wind guide structure can be often seen in the AWE 2019 products. Midea's wind-free™ cabinet air conditioners can send double-layer circulation airflow to maintain the even cooling of the whole house, by taking advantage of aviation turbine rotation technology. YAIR releases its wind-free wall-mounted air conditioner on the spot. This kind of air conditioner adopts innovative axial air duct structure, micro-hole air curtain technology and precise positioning design, creating a "super-comfort zone of human feeling" and realizing the comfortable air blowing mode featuring "cold from the above, warm from the below".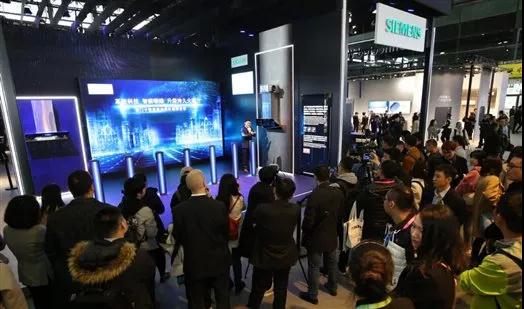 The self-cleaning mode that frees users from cleaning is thriving in kitchen electric products and small home appliances. Siemens' latest fume hood adopts the European integrated design, which not only has strong smoke control ability, but also carries the intelligent hot air self-cleaning technology, realizing automatic cleaning of the oil inside the hood without manual and disassembly. FUJIOH range hood divides fume by collecting the intercepted waste oil through centrifugal force to the oil ring, making cleaning much easier. Joyoung introduces a new soybean milk machine to K family. This machine can sense that whether the drinks are finished, and will automatically clean itself with water from the rear tank after completion. After washing, it can also heat to eliminate bacteria. The appeal of this machine lies in that the whole process needs no user intervention.
Consumption upgrading makes household appliances better match up with living space. While embedded microwave oven, oven, steam box, all-in-one machine and integrated oven are very common in modern society, embedded refrigerator becomes a new highlight at the AWE. Many brands, such as Haier, Casarte, GE, Samsung, Siemens, Bosch, Meiling and Zungui, have displayed various embedded refrigerators, indicating that embedded refrigerators will guide the direction and development of the refrigerator market.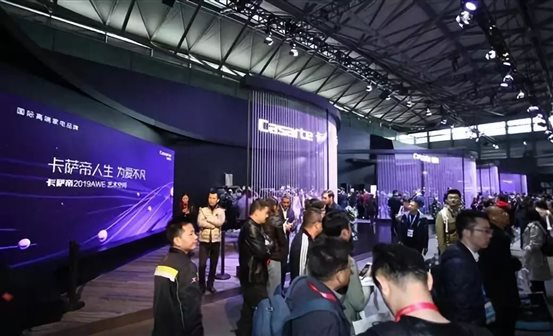 Diversified innovative user-friendly designs are easily found in all kinds of household appliances products. Here are the examples: The door of Casarte's "super AI refrigerator" can be controlled by gestures and the LG's door-in-door refrigerator can be brightened by knocking at the door. Fisher&Paykel dishwasher can be opened by knocking at its door. A. O. Smith's water purifiers can easily change its filter core after its long life span of 4 years. VATTI dishwasher's door can be opened with a slight touch. Samsung high-end refrigerator uses space optimization technology. Robam's Chinese steamed box employs subsided design. Fotile and Wanjiale develop hidden design for their gas-cooker... The biggest highlight at the AWE is the widespread use of voice interaction in human-computer interaction. Voice interaction can be seen in almost all smart appliances and smart hardware, spanning from refrigerators, air conditioners, washing machines, televisions, range hoods, cookers, electric cookers, to intelligent toilets, lamps and lanterns, curtains and cleaning robots...
All kinds of intelligent speakers and infrared remote control voice products released by Iflytek and Unisound and other enterprises can achieve the voice control of traditional home appliances. Compared with previous products, various products shown at the AWE 2019 manifest a far more surprising speech interaction effect with high wake-up rate, high recognition accuracy and significantly improved user experience. Facial-recognition products start to appear at this exhibition and have a variety of applications step by step. The Casati Internet-of-things dual-screen refrigerator features face recognition, personalized recipes, entertainment and health management. 360 intelligent doorbell redefines the traditional doorbell by combining AI face recognition, visualization with security monitoring. It can be expected that with the further development of biometrics, technologies such as voice control, face recognition, gesture control and others will be more and more widely used in the field of home appliances in the near future.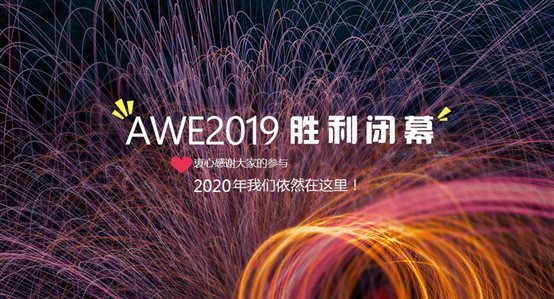 AWE 2020 is under preparation
Please do not hesitate to contact us for booth reservation
Contact information of the host:
The Chinese Household Electrics Application Association
TEL: +86 10 6709 3609
FAX:010-67156913
E-MAIL:awe@cheaa.com
WEB:www.awe.com.cn