Gizwits, a Chinese Internet-of-Things (IoT) solution provider, strike a deal with global telecommunication giant Vodafone on July 21 to offer their common clients statistics and analytics for overseas IoT devices that use Vodafone's SIM cards. Gizwits is set to integrate Vodafone's M2M service platform with its device and user management service to collect overseas traffic data and costs of Vodafone's SIM cards, significantly lowering the operation cost and communication risk for Chinese clients.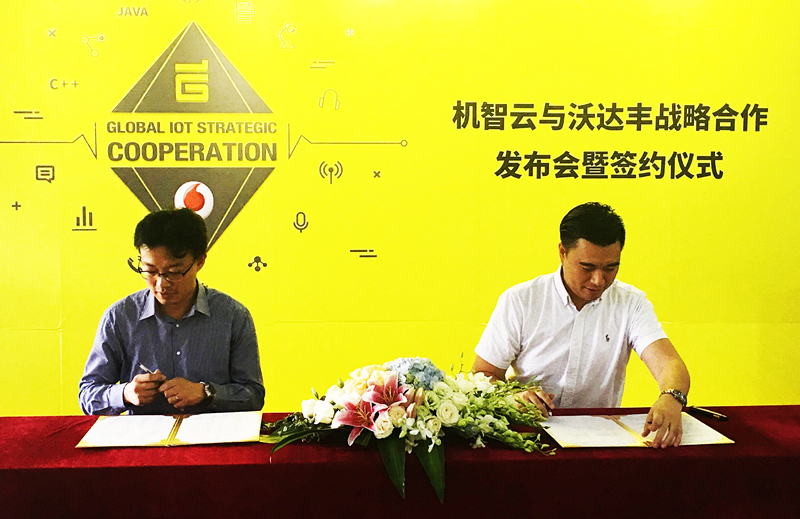 Gizwits and Votafone kicks off their strategic cooperation with a cross-border rail freight tracing project, spanning regions including China, Central Asia, Russia and Europe, in an effort to build a barrier-free IoT management system for cross-border logistics transportation. With networks of countries along the railway integrated virtually, Votafone's SIM cards could access to local networks in real time. And clients could use M2M card management service on Gizwits' platform to sign up for or cancel an international roaming service after buying a service package from Vodafone. This would free clients from frequent negotiations with local communication operators and complicated configuration processes, reducing costs generated by data delay as well as roaming cost.
In cooperation with strong partners, Gizwits has expanded its international presence in regions covering the US, Europe, and Asia. The cooperation between Gizwits and Vodafone is expected to strengthen the functions of Gizwits' service platform, such as wireless connection and data transfer, ensuring an automatic data transfer from a device to Gizwits' platform in any region with Vodafone's mobile network covered.
According to Wang Donglai, director of greater China region of Vodafone, the communication giant values Gizwits' expertise in managing IoT cloud platforms and end devices. It works to facilitate Gizwits to manage the communication traffic and cost for its cross-border clients, by providing a reliable and secure data channel with SIM cards specially designed for long-distance communication. The two sides look to cooperation in more fields in the future, such as clean energy, transportation, and Internet of vehicles.
IoT helps extend the reach of Internet to hardware fields. In the year of 2015, IoT saw a deepening application in sectors such as transportation, energy, consumption, health care and medical care. With a rise in global demand for IoT services, a year-by-year growth in cross-border IoT business, and clients' fresh demand for services in smart end device management, data mining, mid-distance and long-distance data transfer management and traffic management, more IoT platforms are emerging, prompting the development of a global eco system.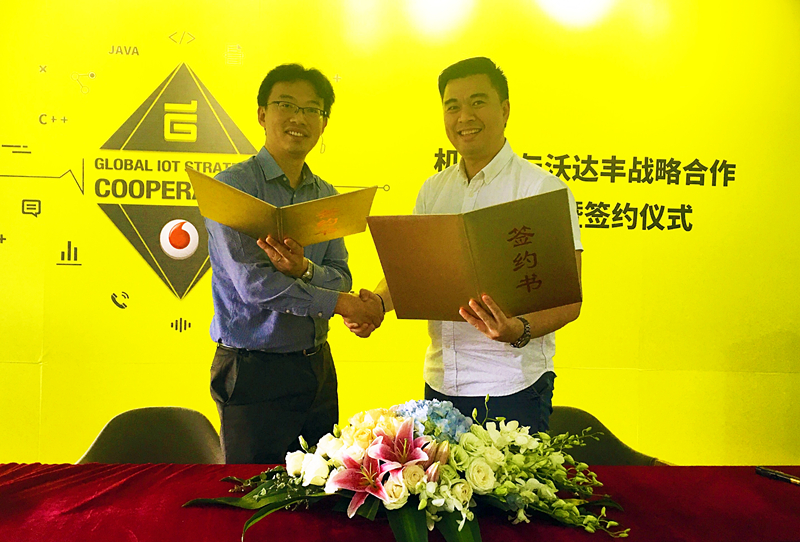 About Vodafone
As a world-renowned global mobile communication operator, Vodafone has established a M2M service platform to provide optimized telecommunication solutions, backed by its well-built infrastructures, core wired & wireless networks and continuous investment. With stored IoT data, messages and voices in its Germany and Ireland-based data centers, the platform provides system recoverability at multiple level while allowing the clients' key applications and services to operate separately. It employs more than 1,300 experts and operates in more than 260 countries and 650 networks.
While providing high service availability supported by Vodafone's global footprint, M2M platform effectively avoid exposure to data traffic congestion with its exclusive traffic channel. In addition, it can be used globally in real time, reducing data delay and the ensuing costs generated by negotiations with the local operator on roaming costs. With M2M platform, SIM card uses data traffic from its registered country, ensuring the core business immune from network changes.
The self-serve software development platform from Gizwits has grown to be a top IoT cloud service provider and a core player of the whole industry with advantages in hardware accesses, data analysis and data mining. At PaaS level, Gizwits provides device management, user management, data mining, charge management and after-sale management services and more. It is establishing an IoT eco system which connects the upper and lower links of the industry, acting as a third party between suppliers and clients that helps reduce transaction cost and gaining profit from its operation.
It provides enterprises and developers easy-to-use tools and API access to update data to the platform. The updated data will be stored in real time and analyzed automatically through the data analytics module on the platform. In this way, enterprises and developers can use the platform services at a low cost, freeing them from writing code. Currently, the platform has more than 5 million connected devices and over 750 global clients.