AWE: The Global Exhibition Affecting Capital Market
While splendid scenes of the AWE 2019 are still not faded, the AWE 2020 has already been fully kicked off.
When sorting out audience data of several AWEs, I find that besides ordinary consumers and professional audiences from the upstream or downstream companies of the whole industry chains, there appears a new audience group who would always visit AWEs in recent years. This group are composed by decisive people or platforms that have great interest in assessing future industry trends and boosting capital market development, such as entrepreneurs of start-ups, investors and securities analysts. The number of this group is increasing at an annual rate of 30%.
It's fair to say that AWE has become the most focal and a must-visit exhibition for brokers and investors in this field. By glancing at the layout of new products and strategies at AWE, they can anticipate consumption and development trends for the coming year to make appropriate investment.
Recent years has witnessed the delightful rising stocks of household appliance during AWE.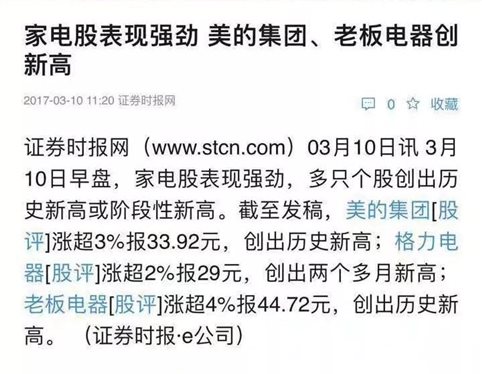 ( March 10—According to www.stcn.com, at the early trading on Mar. 10 home appliance stocks are strong, many individual shares set new high record, historically or periodically. As to the report, Midea increases by over 3% to 33.92¥,setting a new record. Gree rises over 2% to 29¥, the new high in the last two months. Robam soars at over 4% to 44.72¥, a new high record.)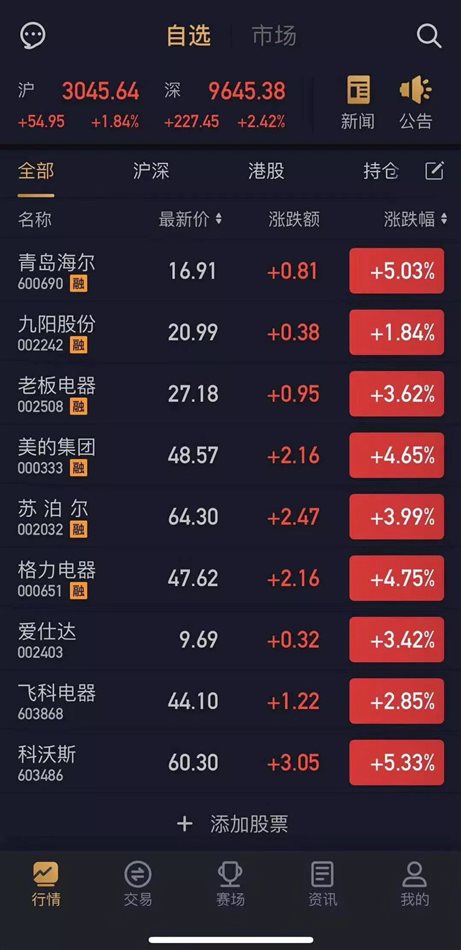 After the exhibition, major brokers have carried out detailed and in-depth analysis reports on AWE, which are much likely to affect the next-year capital trend.
AWE can be described as the standard setter in household appliance as it gathers the most brands with highest quality and most active participation of new products. It is universally known that there is no any other exhibition who can compete with this one.
As a securities company, we pay more attention to some listed companies about their layouts of new product lines and products that cater to consumers and to the current consumption trend. AWE can serve as a supplementary judgment for our investment direction.
-- securities analyst (AWE2019 viewer)
The influence of AWE is no longer confined to the industry itself, and AWE has become the consumption icon leading the public, which will further influence the related capital market.
AWE2020 has been launched and we are always open to warm surprises.
Main Information of the AWE2020
Time: March 11-14, 2020
Address: Shanghai New International Expo Center (SNIEC)
Pavilions::W1-W5,N1-N5,E1-E3
Contact:
China Household Electrical Appliances Association
TEL: +86 10 6709 3609
FAX: 010-67156913
E-mail: awe@cheaa.com
WEB: www.awe.com.cn