AWE 2020: Focus of Global Science and Technology
"In the pursuit of a better life, science, technology and delicacy are what should be lived up to". It is the best and most appreciate sentence to describe AWE. Impressions and images of the last AWE in March 2019 have not been completely forgotten or erased up to now, even though there are other exhibition images pouring in later, which can probably be explained by that AWE is always unique.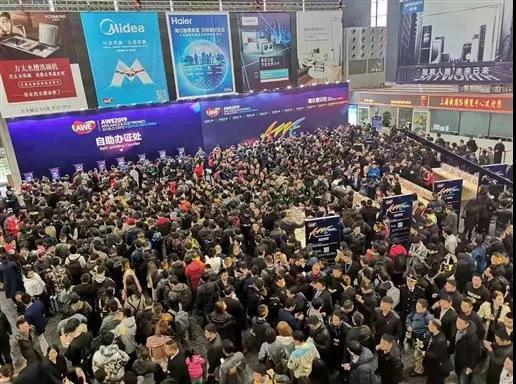 Technology showed at AWE also belongs to the world.
AWE 2019 presents the latest innovation achievements in various fields including household appliances, consumer electronics, smart home, Internet of things, artificial intelligence, 5G, intelligent traffic, and intelligent entertainment.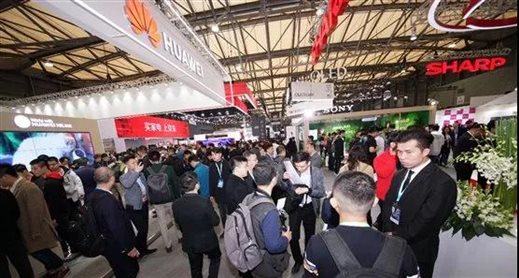 AWE 2019 witnesses famous Chinese home appliance enterprises, science and technology, the Internet enterprises who appear at booths decorated elegantly, as well as multinational companies from Japan, South Korea, Europe and America and other well-known enterprises specializing in different fields. With a little bit shy and excitement, those foreign executives introduce their latest products and technologies to the Chinese media and its audience.
From the above two aspects, we can define that AWE is a high-value platform to collectively display global science and technology. Progress and transformation of science and technology will finally change people's lifestyle and life quality. Global science and technology converge at AWE who in return presents our future life through science and technology.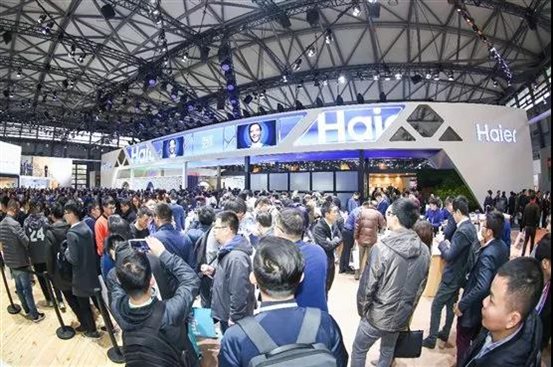 Take typical white goods and brown goods as examples. Haier intensively showcases its latest accomplishments in seven ecosystem covering security, washing & care, air and so on at its exclusive pavilion. Haier clothing network set up a management platform for the full lifecycle of clothes to provide users with relevant solutions for washing, protection, storage, match up, and purchasing, revealing the future life in this aspect. Playing as a "health consultant", Xin-chu refrigerator in Haier food network integrates more than 200 resources of seven categories such as food, entertainment, farm and nutritionist. Taking refrigerator as the carrier, it gets through the resources of each and every social chain, showing audience its greater social value and changes in lifestyle. Midea also fully displays its new technologies and innovative products such as consumer appliances, HVAC, robot and automation system, and intelligent supply chain in its pavilion. Midea is not so much as participating in an exhibition, but as attending at a cool technology carnival.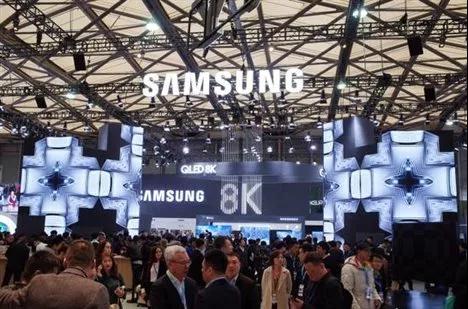 Meanwhile, AWE 2019 gets together all famous global TV brands. Beside the Chinese five enterprises of brown goods—Hisense, TCL, Skyworth, Changhong, and Konka, Samsung, SONY, Sharp, LG, Panasonic, and LG Display are also present, achieving an impressive family reunion of the TV industry. What's more important is that the astonishing big-screen ecological sights weaved by the collection of their latest Display technologies: 8K providing jaw-dropping vivid images, OLED with various shapes, laser TV and so on. We can conclude that technological progress of brown goods presents a feast for the eyes.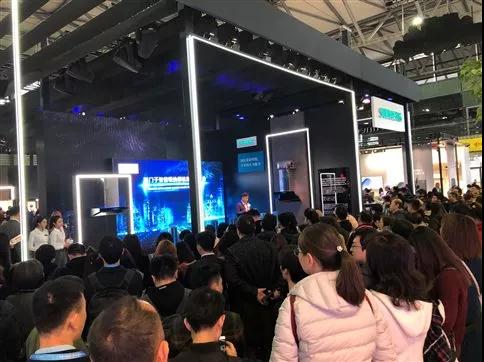 Many streaming media specializing in technology always have an illusion that what they should do is to cover scientific and technological progresses at AWE but they are repeatedly attracted by and lingering at delicious foods cooked by kitchen electronics and small home appliances dotting everywhere. Sometimes they cannot define boundaries between technology and food, so every time they work with enjoyable shopping and delicacy.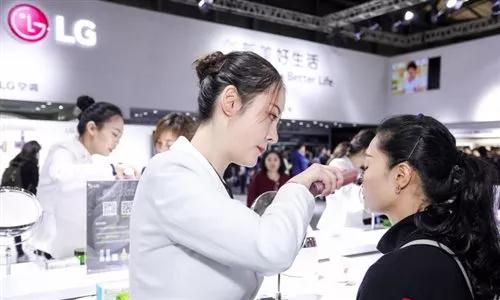 This year with rich imagination, AWE hosts have held a large-scale "food festival" in a whole kitchen electronics pavilion. Kitchen appliance enterprises exhibit diverse new kitchen appliances for steaming, baking, frying and simmering. These enterprises win the heart of technical streaming medias with various fine foods, which also satisfy visitors' taste buds. Practically, there is no distance between technology and food.
Wonderful memories never fade, but the AWE 2020 sets off again. It is said that AWE 2020 will expand previous 10 pavilions to 13 ones with an unprecedented exhibition area of 150,000㎡. At the meantime, beyond the attractive "food festival", "beauty festival" will be added for promoting the newly expanded "Charm Hall".
That how charming and beautiful it is can only be known at the exhibition. But managers at AWE hosts imply that although there will be 13 pavilions at the AWE 2020, blind expansion of display area is forbidden for our exhibitors because the higher number of participating enterprises, richer exhibition contents, and better interactive experience are, after all, our ultimate goals.
New wonders that can be imagined and predicted may only be tangibly felt in March 2020, but we can assure you the essence of AWE will never change.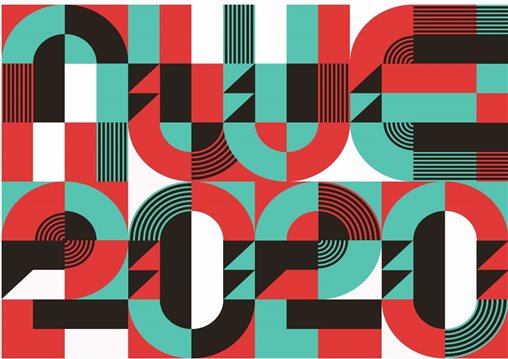 Main Information of the AWE2020
Time: March 11-14, 2020
Address: Shanghai New International Expo Center (SNIEC)
Pavilions::W1-W5,N1-N5,E1-E3
Contact:
China Household Electrical Appliances Association
TEL: +86 10 6709 3609
FAX: 010-67156913
E-mail: awe@cheaa.com
WEB: www.awe.com.cn