If you are renting a house in Germany, you need to be aware that there are other configurations in the house, but the area belonging to the kitchen may be empty. Yes, many Germans moved out and took the kitchen with them . Because kitchen size and cabinetry have a uniform standard, which make it easy to remove kitchen.

The original German kitchen is coming!
In this year's AWE2019, AMK will bring its many famous brands to the expo.

AMK, established in 1956, is an industry association established with the rise of German embedded kitchens. It currently has more than 140 member companies, all of which are related to kitchen industry. Such as kitchen appliances, cabinets and kitchen appliances and cabinet parts manufacturers, are representative brands of the European kitchen market.
The Dein-Konfigurator is the only company to offer "the magic table" intelligent software solutions for kitchens, home appliances and bathroom retail companies in Europe and Asia. As the company grows and develops, it is also expanding its business scope to provide intelligent display solutions for the whole house customization.
As a global leader in the production of furniture hardware accessories, this exhibition of Hettich and Kesseböhmer gather in Shanghai. The 39 branches of Hettich are spread across the world on five continents. The main products are hinges, slides and drawers. Kesseböhmer, its five production sites in Germany, provides excellent and practical products to consumers in more than 60 countries and regions around the world.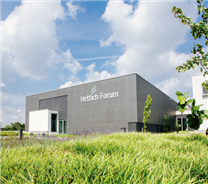 Founded in 1928, Ninka is a technology company specializing in the innovation and application of polymer plastic materials. In addition to research and development of various plastic products, it can also produce various types of plastic products and parts according to customers' requirements.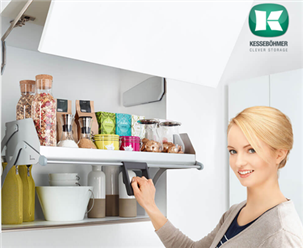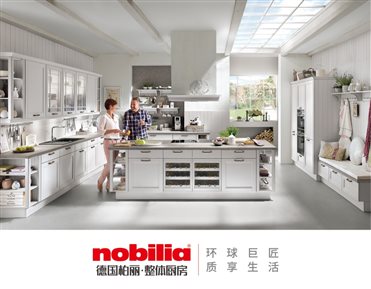 For the first time, Nobilia introduced German imported cabinets to China in 1997. It has been rated as one of the top 500 developers and imported cabinet brands for several years. Like Nolte, created in the late 1950s, it offers the best overall kitchen solutions for consumers around the world.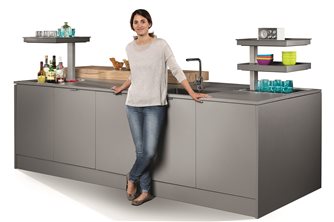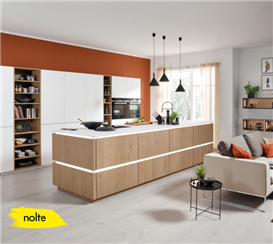 For 55 years, Vauth-Sagel has always represented an innovative storage space solution that is leading the times. Committed to developing, people's comfort needs.
AWE2019, the German kitchen exhibition area welcomes all the audiences!
At the AWE site, you can also experience the new products of the German kitchen and feel the modern kitchen mode. Welcome to the AWE2019 to experience the authentic German kitchen life!
Looking forward the next issue, AMK member companies reveal the secret - 'Universal' SCHOTT