With the global trade situation being tight and the growth rate slowing down, the current national appliance market is still in the adjustment stage, dominated by structural optimization. In the third quarter, the overall size of China's home appliance market was 182.1 billion yuan, down 5.6%. Black and white electricity, kitchen and bathroom, etc. have all experienced different degrees of decline. Correspondingly, there has been a significant increase in the number of living appliances, up 14.8%.

It can be seen that while consumers are meeting the rigid demand for household appliances, the demand for improved home appliances is increasing. Personality, novelty, and smart home appliances have become the symbol of quality life. Throughout the industry in 2018, high-end, quality, intelligent, and healthy aspects have led the global trend of home appliance development, bringing many excellent products that improve the life quality of consumers.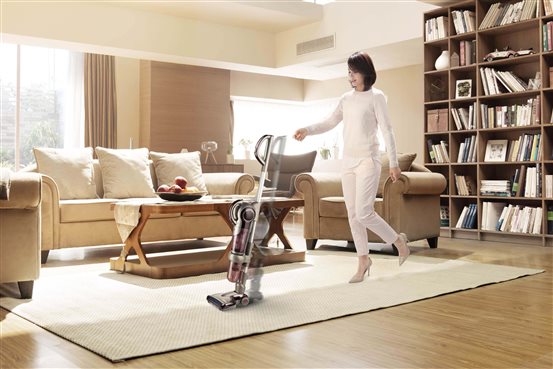 In the current market environment where the consumer market is increasingly rational and brand competition is increasingly intensifying, for consumers, the appeal of products interacts with each other. Life-based home appliances must fundamentally help consumers solve the 'unconvinced point' of life in the lightest way.
'Net Red' in home appliances, wireless vacuum cleaners ushered in rapid growth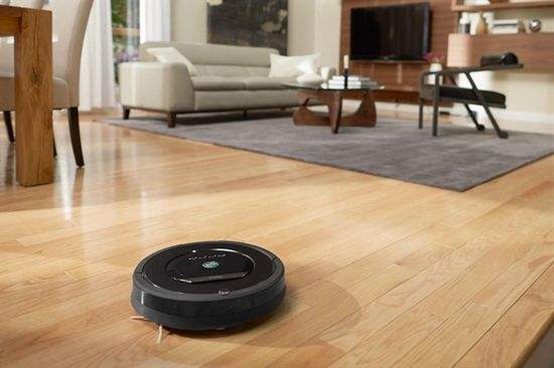 Wireless vacuum cleaners ushered in the market's high-speed growth in 2018. In 2018, Lake, Dyson, Puppy, and Xiaomi have successively released new products. New products are constantly being introduced, and among them, Lake has won numerous awards and has become what's the most consumers focus. In terms of product innovation, Lake's Magic Clean M85plus is particularly impressive. Its self-developed digital motor, ultra-quiet designed, provides long-lasting large suction. Founded in 2001, Lake Electric has become the world's largest manufacturer and manufacturer of vacuum cleaners. Lake's 'tailor-made' products are so deeply rooted in people's minds that presumably there will be more gains this year.
In the perspective of products, behind each new product is an endless stream of technological innovations that actually affect the actual experience of users. Nowadays, many companies have placed the innovation model in the first place. Only by continuous innovation can enterprises seek long-term development.
Sweeping robots lead the trend of so called 'lazy economy'
With the accelerated pace of modern life, many household chores can also be handed over to artificial intelligence. In a specific environment, the machine can do things very well. For example, Cobos and iRobot have a lot of sweeping robots. As a clean robot, the performance improvement is obvious. In terms of technology, such as the recognition function of objects, intelligent navigation laser ranging, and the cleaning robot equipped with radar technology can be globally planned and rely on advanced algorithms to bring high coverage and high cleaning efficiency, etc. It is also a big step forward.
Meet cool summer, no-leaf fan is more popular
Every summer, the demand for electric fans will increase rapidly. In recent years, the demand for electric fans in the online market has grown rapidly. For electric fan companies, driven by consumption upgrades, more innovative products can impress consumers. Among them, Emmett, Pioneer, Midea and other companies have introduced new electric fans. The leafless electric fan market is a trend in the future electric fan market. Only by keeping up with the future trend of market segmentation development can they develop rapidly in the market competition.
Professional Mite Control equipment gradually entered families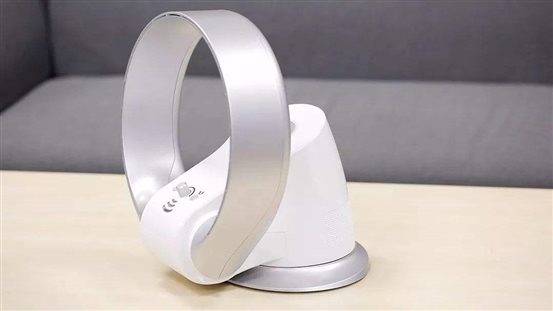 Accelerated environmental pollution has made people's attention to indoor and outdoor mites more and more. It has brought about a rapid growth of the sputum market. The annual sales growth rate of the industry exceeds 40%, which makes the Dust Mite Controller become the "blue ocean", which has led to the market of various companies entering the market. This market full of great potential has attracted many companies to compete for competition. There are Philips, Haier traditional home appliance brands, as well as professional brands such as Delmar and Puppy. Some e-commerce platform brands have also joined the funeral market. The competition is coming.
For the continuous improvement of the quality of life, this is inseparable from a variety of home appliances. Home appliances have also become one of the highlights of this AWE2019. In the W4 Hall, there are many home appliances. Pentium, Emmett, Cobos, whisker, puppy, pioneer, Superman and other well-known home appliances brands, will bring us surprise products there.
From the perspective of overall industry trends, high-end, smart and healthy are still the development direction of major industries. With the advent of the 5G era, there will be more opportunities for the industry, and the products will be further upgraded. With the changes in the domestic and international economic situation, we can provide consumers with cost-effective, high-quality products and will win more consumers' heart. Nowadays, domestic appliance products are further innovated and upgraded by the concept of consumption, and good products can stand firmer now.