On March 14-17, 2019, AWE 2019 will be held at the Shanghai New International Expo Center, where 900 exhibitors will participate, saying that it is the assembly meeting of the global home appliance industry.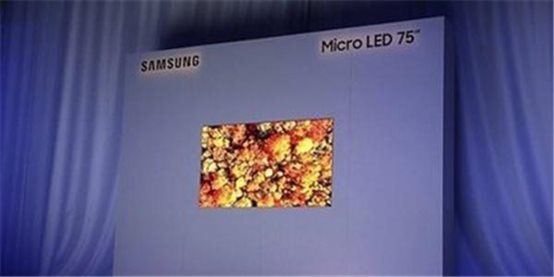 The TV industry has always been the final content of the AWE show, and TV manufacturers are trying to offer a feast of enthusiasm, so that they can compete with each other. It is understood that at this year's AWE 2019 exhibition, foreign manufacturers such as Samsung, LG, Sony, Panasonic, etc. will show their latest products, as for domestic manufacturers, TCL, Hisense, Changhong and other mainstream TV brands are also confirmed.
Then the question is coming. As the weather vane of home appliances and consumer electronics, what will be seen in the TV industry at this year's AWE 2019 exhibition? Next, let me follow me first.
Although with the addition of more and more manufacturers, 8K is no longer a solo dance for Sharp, but it is a pity that hardware devices are in the air, but content services are always in the doldrums. In general, it is the TV manufacturers who are scratching their heads and picking up the next selling point of the TV industry in advance, but the content service has not kept up. For example, the source problem and the 5G network problem are shortcomings.
However, at this year's Barcelona International Communication Exhibition MWC2019 we saw the possibility of 8K entering the lives of the people. It is understood that at this MWC exhibition, Qualcomm's 5G technology will push the downlink transmission speed to 4.5Gbps, which makes the 120fps 8K video play online.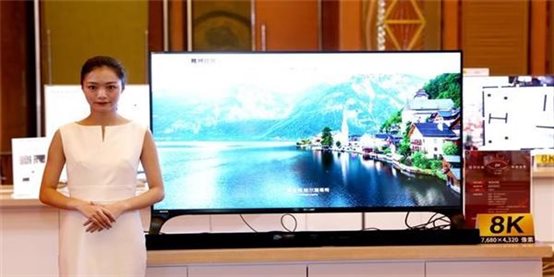 With the initial emergence of 5G technology, the pattern of 8K 5G has become more apparent. Despite the background of the high-end big-screen trend, we still don't know what kind of surprise TV manufacturers will bring us, but it is certain that in 2019, the 8K market is fully entered into the outbreak year.
It is understood that in this year's AWE2019 exhibition, in addition to the father of 8K ecology - Sharp, including Samsung, LG, Skyworth, Hisense, Changhong, TCL and other manufacturers giants will showcase their respective 8K series of new TV products. From this point of view, 8K TV shines AWE 2019, I believe this is not an exaggeration.
In addition, there are also reports that at this exhibition, the domestic color TV manufacturer Skyworth will also display the brand new 8K OLED TV, which is currently the world's largest OLED TV, the size reaches 88 inches, the specific model is Skyworth S10. It is understood that this 8K TV appearance adopts Skyworth's 'screen TV' design, which is unique and very recognizable.
Foldable TV
The same is MWC2019, Huawei's first 5G foldable mobile phone can be described as plentiful, and in addition to the network technology upgrade, the smart phone to play a new trick has really caused widespread discussion. The folding of smartphones has clearly become a reality, so what about TV products? Can there be a breakthrough in product form?
This must also be there!
With the new organic display materials, OLEDs can support functions that many LCD TVs cannot achieve, such as the design of a thinner and lighter body, or the appearance of a bendable product. These have been successfully landed, but if the TV can be folded, this Do you believe it?
The facts prove that, whether you believe it or not, the foldable TV is really coming, and LG took the lead in successfully mass production. It is understood that the foldable TV as a new form of TV, the screen can be put away when the computer is turned off, the user will only see the base, showing a new way of experience.
It was originally possible to fold out a smartphone and a TV.
Display technology competition
Sharp firmly believes that LCD is still LCD, Samsung is against the banner of quantum dot display technology, LG is determined to stand OLED, Hisense has a laser TV, which is a situation of fighting.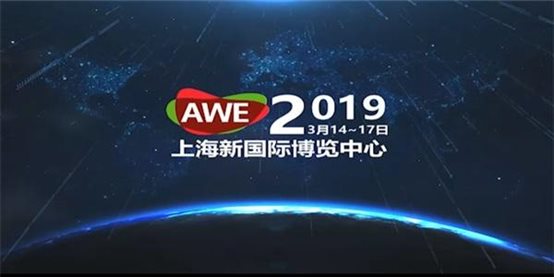 Although the current situation, MicroLED has just started, has not formed a climate, but Samsung's flag shouting, the industry is still eye-catching for the arrival of MicroLED, after all, as a key role of the MicroLED with OLED ultra-high contrast and LED Long life.
It is understood that Samsung's previously released MicroLED TV is expected to achieve mass production this year, although the price is not cheap, can not fly into the 'ordinary people's home', but AWE 2019 exhibition is a sneak peek, it is still beautiful.