This is Haier's interpretation of its globalization process from another angle. Inadvertently, when Haier's LOGO or merchandise can be seen everywhere in the world, it means that Haier's globalization is pervasive.
On January 16th, Haier Air Conditioning launched a global search for "Haier Air Conditioning Wall" and invited global netizens to participate in the "Haier Air Conditioning Wall" campaign. For a time, whether it is hot South America, passionate Africa, rich Europe, cold Arctic Circle or the United States, a photo of Haier air conditioners confirms the status of Haier air conditioners in the home appliance industry worldwide, and also highlights The charm of Haier.
Through the interaction with global netizens, it is a process of marketing communication, which is a process of deepening users' rational cognition of Haier, strengthening brand imprint and experiencing feelings.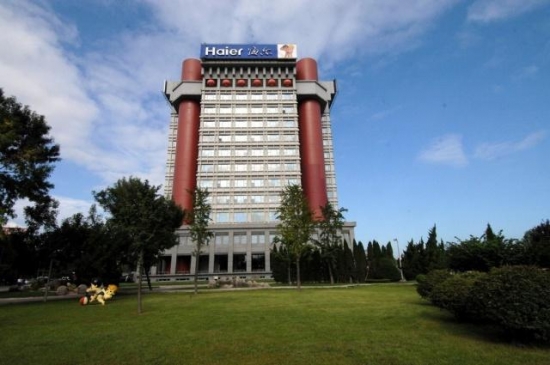 This is in line with the current trend: interactive interaction, scene experience. Globally, Haier air conditioner has become a business card for air conditioners in China.
Initially, China's air-conditioning manufacturing industry has long been affected by "branded" exports, and China's air conditioners, which account for nearly 90% of the domestic market, are clearly undercapable of going abroad. However, among the air-conditioning brands in China, Haier is the first air-conditioning company to adhere to the export of its own brands.
Since its export to the overseas market in the 1990s, Haier Air Conditioning has been insisting on exporting its own brands and establishing manufacturing bases in Thailand, Vietnam, India, Pakistan and other countries. Over the years, it has gradually formed a localization strategy of R&D, manufacturing and marketing. It has hit 10 tops in the world and has become the first exporter of self-owned brands in China.
Globally, Haier Internet Air Conditioning has ranked first in the world for two consecutive years; in Europe, Haier Air Conditioning is the first brand of air conditioning in China; in Russia, Pakistan and other countries, Haier is the first brand in the local air conditioning market;
In Italy, Thailand, India, Haier air conditioner ranks first in China's own brand; in the United States, Haier air conditioner and GE Appliances double air conditioner brand market share first; in China, Haier smart air conditioner has become the first in China market for four consecutive years, also China The self-owned brand household air conditioner exports first.
In Europe, the largest air-conditioning market in Europe, according to the data, before 2017, Japanese and Korean brands and European local brands have long dominated the market initiative.
In 2017, GE Appliances smart air conditioners were first exported to Russia, and Haier formed a dual air-conditioning brand operation to meet the differentiated needs of local users.
According to data released by LITVINCHUK, the overall air-conditioning market in Russia fell by 4% in 2017, while Haier air-conditioners achieved a 13% growth against high-end brands. Among the more than 140 air-conditioning brands in the Russian market, Haier air conditioners surpassed ballu and Electrolux for the first time and ranked first in the market.
At the 2018 International Heating, Air-Conditioning, Refrigeration, Renewable Energy and Solar Expo (MCE) held at the Milan International Exhibition Center, David Cleveland, the world's leading market research agency, Euromonitor International Research Director, presented the global sales volume for Haier Interconnected Air Conditioning at the MCE exhibition. In a certification report, "As the best air-conditioning brand to open up overseas markets, Haier Air Conditioning has established its brand foundation and leading market position in the global market. With its industry-leading technological advantages and differentiated product design and development for global users, it is global. The market is outstanding.'
Last year's Shanghai AWE, as part of Haier Smart Home's full-customized smart package, Haier Air Conditioning exhibited a complete set of smart air solutions to break the current passive control of smart air conditioners, difficult to connect, and not complete sets, providing constant temperature for global users. , Constant Humidity, Constant Net, Constant Oxygen Smart Health Air Active Service.
How to present the first advantage of Haier air conditioner in the world?
Use the eyes of consumers to discover the beauty of Haier air conditioners, and use the consumer's lens to record the real Haier air conditioner. It can be said that this time, the search for 'Haier air-conditioning wall' activities has created a marketing precedent for the global air-conditioning industry.
Instead of focusing solely on technology and design, we don't focus solely on sales and influence. Instead, we use the image records from consumers around the world to record the penetration density and breadth of Haier air conditioners by means of air-conditioned walls. This is the real sufficiency. And confident.
From Russia, Hungary, Poland, France, Germany, the United States, India, Pakistan, Laos, Thailand, to Beijing, Shanghai, Guangzhou, Kunming, Mohe, etc., the city is composed of Haier air-conditioner outdoor units. The wall is written with the trust of Haier.
As the earliest company in China's air-conditioning industry to deploy its own brand globalization, Haier Air-Condition has a number of air-conditioning brand clusters such as Haier, GE Appliances, Casa Di, Commander, AQUA, etc., and relying on the global "10+N" open R&D system, Haier Air Conditioning Co., Ltd. Quickly meet the needs of global users.
Guided by the "one person in one" model, Haier Air Conditioning has built a strong brand influence in the global market with its global brand image, rich and innovative product solutions and global market layout.
It is not so much the Haier air-conditioning wall, but also the wall of trust, the technical wall and the brand wall of Haier air-conditioner.