In less than a month, China Home Appliances and Consumer Electronics Expo (AWE) will be held in Shanghai in 2019. As one of the three major home appliances and consumer electronics exhibitions in the world, this year's AWE exhibition will still be high-end new products and technology iterations. of. At a time when smart manufacturing has become a major trend in manufacturing, smart life solutions and artificial intelligence technologies are also rapidly changing our lives. What kind of surprises will AWE2019 show with the theme of "AI and Smart Life"? The author will look forward to the exhibition in advance and look forward to it. The article that is brought to you today is white goods.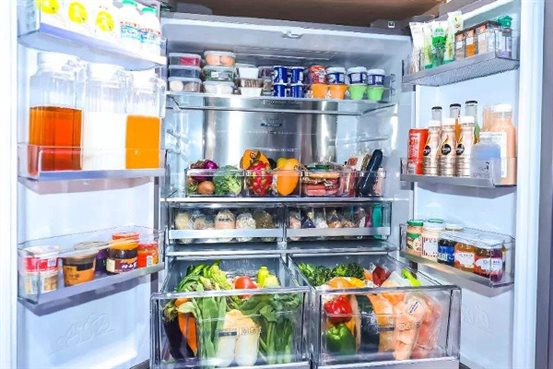 In the past few years, the development of refrigerators, washing machines, air conditioners and other large white goods that serve people's lives can be described as tepid, although it is occasionally bright, more like the tide of consumption upgrades. What kind of trend does the enterprise show on the AWE this year? Although the functional positioning of ice-washed products is not easy to change, many small innovations can actually solve the actual pain points in people's lives, such as food preservation and quality storage, such as washing machines, what can be done after washing clothes, and air conditioning. The gentle airflow and even the air quality are excellent, and every innovation has the wisdom of life.
AI on space management to meet the fine preservation
As a home preservation center and one of the largest home appliances, the design trend has gone through the inside and outside, and then returned to the internal changes, meeting the needs of people to change the basic functions, design and refined functions. Following this trend, among the recent new products, we have found several obvious trends. The first is the further refinement of product space management. The second is that the freezer and ice bar return to people's vision.
As we mentioned earlier, the trend of refrigerator design gradually shifts from appearance to function. This trend will become more obvious this year, especially in space management and refined storage. Every enterprise has obvious design tendency.
In the traditional food preservation demand, users tend to pay more attention to storage space and cooling effect, saving power and other factors. With the increase in consumption and the increasing demand for quality of life, users have put forward higher requirements for the preservation effect of food. The traditional refrigerator space structure can no longer meet the user's refined storage needs, so space management upgrade is imperative.
We can find out in this year's new refrigerators, emphasizing independent storage space, dry goods storage products abound, and some companies design 6 door 5 storage space, and even separate embedded refrigerator design, is for ingredients Keep fresh and undisturbed, keep fresh and original as much as possible;
Refrigerators and ice bars, as traditional refrigeration and fresh-keeping appliances, have a longer history than refrigerators, but as the design capacity of refrigerators continues to increase, people gradually lose their horizons. This year, many companies are pushing new refrigerators and ice bars.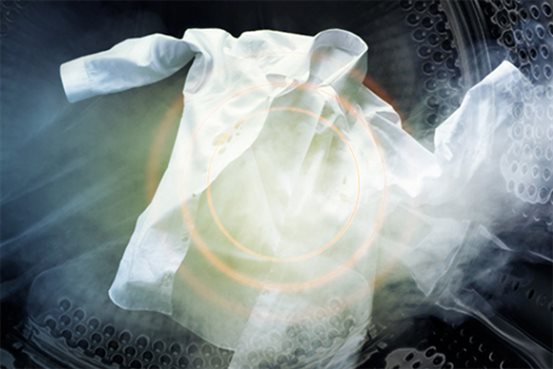 In addition, the technology of antibacterial and deodorization has become the most stable design trend of refrigerators in recent years. It is believed that under the trend of consumption upgrading, such technologies have continued to improve and are also an indispensable technical link for refrigerators in the future.
Washing machine products bloom all the way
Compared with the change of refrigerator design trend, the washing machine market is more dull. The double-drive washing machine that appeared on the AWE2018 is not like the trend of washing machine design. It is still promoted by several companies; and the multi-tube multi-structure washing machine , pollution-free washing machine, 'AI clothing identification' technology, large-screen intelligent module and other washing technology, each company's products have different design and focus, the washing machine market is showing a hundred flowers.
Compared with the diversification of washing machine product design, the author also found that laundry drying has become a necessary function of most washing machine products.
With the trend of consumption upgrades, Chinese consumers have gradually recognized the drying technology of clothes and gradually changed the habit of drying traditional clothes. Under this trend, this year's washing machine products are basically designed to be washed and baked. The market size of professional dryers is gradually expanding. The heat pump dryers with high traditional prices are more and more 'price-friendly'. I believe that this year's AWE show washing machine products, with drying function will become a trend.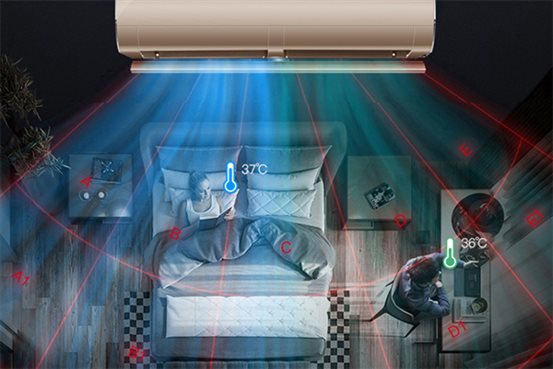 Rise of the new wind, fall in love with artificial intelligence & somatosensory intelligence
After AWE in 2018, this year's air-conditioning market still presents a design trend of "AI intelligence" and split combination. Among them, the AI intelligent element has become a standard in the design of air-conditioning products. The control upgrades brought by AI intelligence, intelligent object connection and intelligent air supply change, which is very suitable for the concept of consumption upgrade, especially the intelligent body supply. It solves the shortcomings of traditional air conditioners with a lot of bad winds, and the user acceptance is also very high.
In addition to 'AI Smart', air conditioners with split-combination design are still hot. It is worth noting that many companies have incorporated fresh air systems into air-conditioning design. Even companies that do not use this design often add air purification capabilities to their products. It can be foreseen that the combination of temperature control, air purification, ventilation and other multi-functional products will be an important trend in the development of air conditioners.
In addition, the fashion design elements of air-conditioning products are also greatly increased. Whether it is a sleek and smooth appearance or a sharp-folded appearance, the new air conditioners are more easily integrated into the modern home decoration style. After all, the rectangular structure and intelligent elements of the traditional air conditioner are somewhat violated.
We have made a trend forecast and forward-looking for the white products that will be presented at AWE2019. All kinds of technology and humanized upgrades are waiting for you to discover in person. On March 14, we will see you at AWE2019!