At AWE 2017, food area attracts the most audiences with cutting-edge kitchen appliances and integrated kitchen scenarios that allow audiences to see, touch and even have a taste of what they're capable of making. Exhibition hall E1 houses kitchen enterprises including Fotile, Robam, Vatti, Sakura, Sacon, Macro, Gemake and more. Comprehensive brands such as Haier, Midea, BSH, Siemens, Whirpool, and Panasonic all have their new kitchen appliances on show. We can see from showcased products that kitchen appliances are going smart, interconnectivity-capable and multi-functional, and built-in appliances and integrated kitchen are on trend.
Kitchen has become a key battle ground of major home appliance enterprises. At AWE 2017, a kitchen-based smartness battle is on.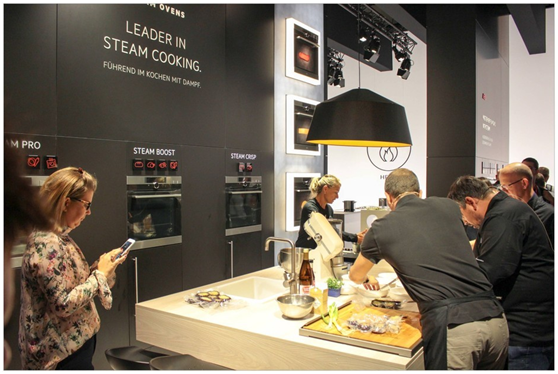 Kitchen plays an integral role in the evolvement of individual appliances into smart scenarios. At the display area specially set to showcase smart appliance interconnectivity, a number of kitchen appliances, such as hood, coffee maker, dishwasher and oven, are seen interconnected of all the 20 products on show.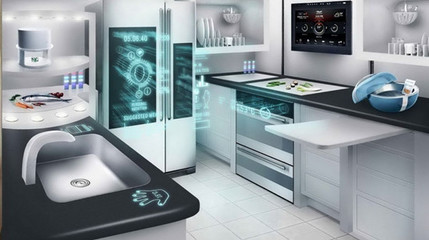 Despite interconnectivity, smartization is also designed to elevate the functions of smart appliances. For instance, the SmartPan of Robam on exhibition at AWE 2017 is capable of detecting the weight and temperature of food and activating the hoods accordingly, making cooking operations accurate. And through sophisticated calculations, the programs automatically go to the next step based on the temperature of the pan and the condition of food, making user operations easier.